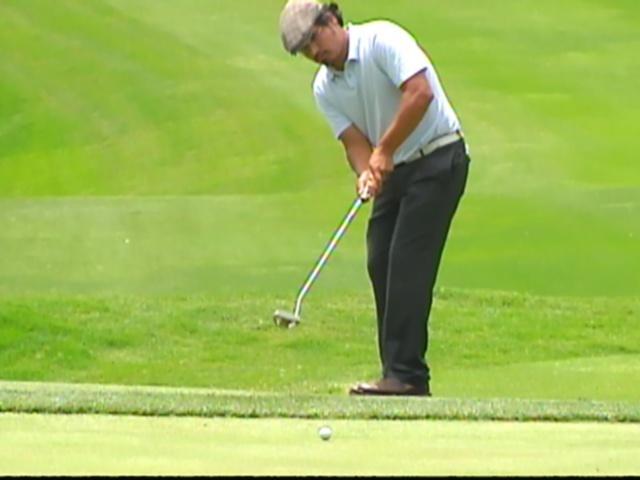 By FOX Carolina Staff
GREENVILLE, S.C.Seven celebrities have had to withdraw from this year's BMW Pro-Am because of scheduling conflicts, officials with the tournament said Friday.
Among those pulling out are Steve Azar, Jason Dohring, Pat Green, Samuel L. Jackson, Cheech Marin, Dr. Phil McGraw and Dennis Quaid.
"We are disappointed to lose celebrities this close to the tournament, but this it not uncommon due to the nature of their work," said tournament director Darin MacDonald. "But even with the recent changes, our celebrity lineup is one of our best ever."
There are still 26 stars scheduled to appear during the May 13-16 tournament. They include Catherine Bell, Lucas Black, Javier Colon, Don Felder, Thomas Gibson, Oliver Hudson, Rob Marciano, Branford Marsalis, Jennifer Mills, Terry O'Quinn, Michael Pena, Jerry Rice, Jim Rice, George Rogers, Joe Don Rooney, Kurt Russell, Stefanie Schaeffer, Sterling Sharpe, Kevin Sorbo, Kordell Stewart, Dabo Swinney, Paula Trickey, Gary Valentine, Patrick Warburton, Luke Wilson and Ben Wright.
The tournament will be played at Bright's Creek Golf Club, The Carolina Country Club and Thornblade Club.
All four rounds will be televised by the Golf Channel.

Copyright 2011 by foxcarolina.com. All rights reserved. This material may not be published, broadcast, rewritten or redistributed. Got a story idea? E-mail news tips to foxcarolinanews@foxcarolina.com or call the newsroom 24/7 at 864-213-2121.