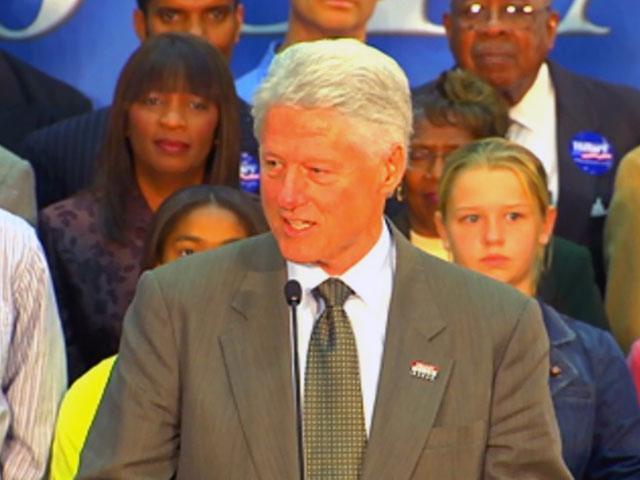 Greg Funderburg reporting
ASHEVILLE, N.C.Former President Bill Clinton made his way to western North Carolina on Thursday afternoon to support incumbent Rep. Heath Shuler.
The former president's visit brought an estimated crowd of 6,000 people to pack City Council Plaza in downtown Asheville.
Clinton spoke for almost an hour and told the crowd why Shuler needs to return to Congress.
"Heath Shuler has been there all along," Clinton said. "There's no other conservative, on either side of Congress, better than he is, and if you want to get back to a balanced budget, then we need Heath Shuler for Congress."
"The president called me and said, 'Sir, our country needs you,'" Shuler said. "'We need for you to serve the people of western North Carolina."
Shuler and other Democrats in the mountains said they support small businesses, job creation, debt reduction, Wall Street reform and more manageable student loans.
Shuler faces Republican challenger Jeff Miller, a Hendersonville small-business owner, on Nov. 2.


Copyright 2010 by foxcarolina.com. All rights reserved. This material may not be published, broadcast, rewritten or redistributed. Got a story idea? E-mail news tips to foxcarolinanews@foxcarolina.com or call the newsroom 24/7 at 864-213-2121.