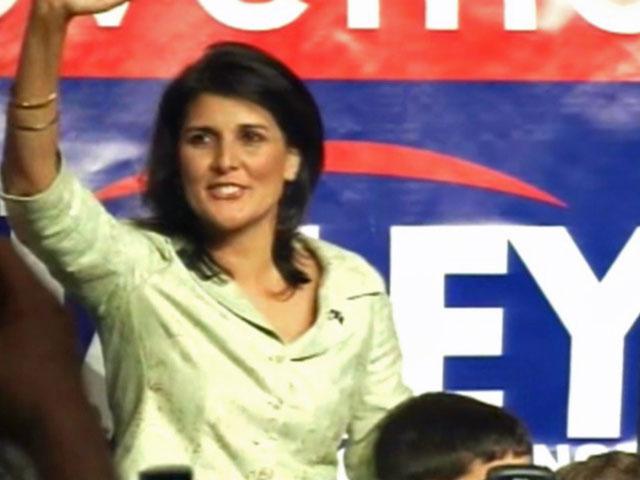 Voters have elected South Carolina's first woman governor.
Tea-party backed Republican state Rep. Nikki Haley will also become the nation's second Indian-American governor when she replaces term-limited Gov. Mark Sanford. Louisiana's Bobby Jindal also is Indian-American.
"I want this to be history," Haley said during her acceptance speech Tuesday night. "We're turning a page. We're turning a page on where we've been, but the history will be on where we go."
Nikki HaleyVincent SheheenMorgan Reeves
Haley won over state Sen. Vincent Sheheen in a contest that flipped between the candidates by the minute.
"At the end of the day, we can say we fought the good fight, we completed the race and we kept the faith," Sheheen said in his concession speech.
Haley is a three-term House member who campaigned as a political outsider and earned the backing of Sarah Palin.
The 38-year-old married mother of two beat back unproven accusations of infidelity and questions about her finances and experience.
"What I'm telling you today is you've taken a chance on me," said Haley during her acceptance speech Tuesday night. "I will never stop trying to make you proud."
Sheheen made the contest closer than anyone expert had expected.
Haley will be sworn in as governor on Jan. 12, 2011.