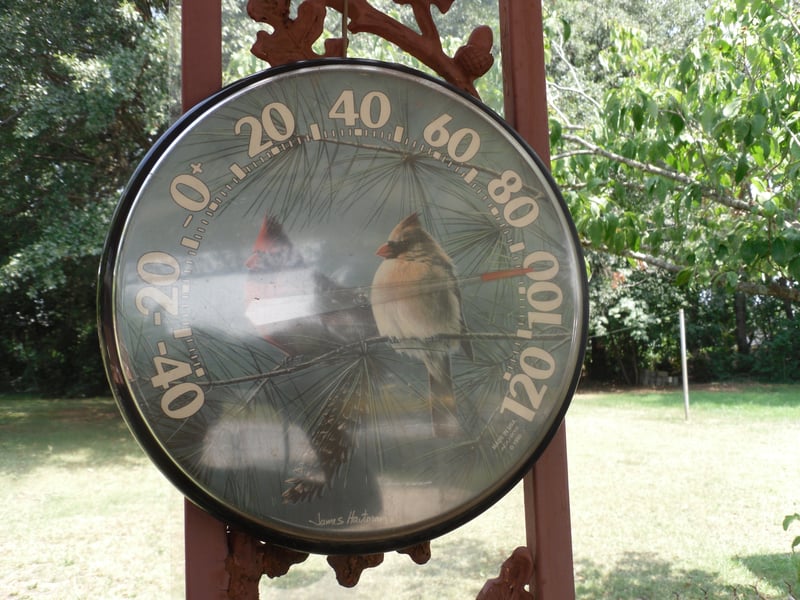 From Teresa in Spartanburg
I am running out of words to describe this horrible heat wave! More very hot days are ahead of us. Friday will be pretty much as hot (and possibly a degree or 2 hotter in some areas) as Thursday was. Saturday we'll cool temps a couple of degrees, but the heat index will still reach 100 or higher in the Upstate.
I volunteered at Greenville County Animal Services today walking dogs. We walked from 9-11:30AM and I have NEVER been so drenched in sweat. You forget how much sweat stings when it gets into your eyes! I drank 4 bottles of water and still felt pretty awful afterward. I didn't get heat exhaustion, but definitely felt the effects of the heat for hours after walking. Do you have any similar stories? Did any of you have to be out in this inferno for long today?
Tomorrow I plan to do a little experiment... Some meteorologists in other cities have tried baking cookies in cars during the hottest time of the day. I plan to give this a go tomorrow from about 4-6pm. I'll have my tasty results at 6:30 tomorrow night!
And how about the tropics!? Andy posted on Dora earlier, she is still a BEAST in the Pacific and will bring some high surf to western Mexican beaches and eventually Baja California. Luckily it should be a fish storm just like Bret and Cindy in the Atlantic.