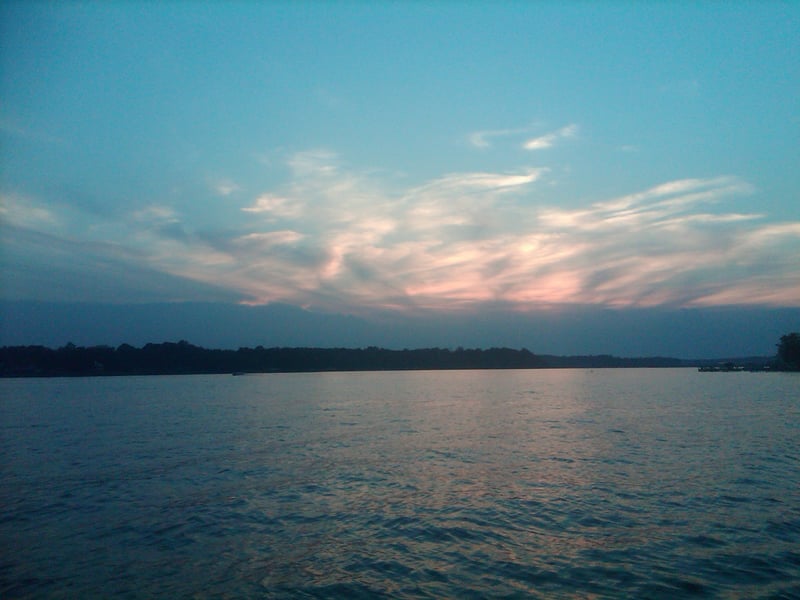 Picture from Joel Ellenburg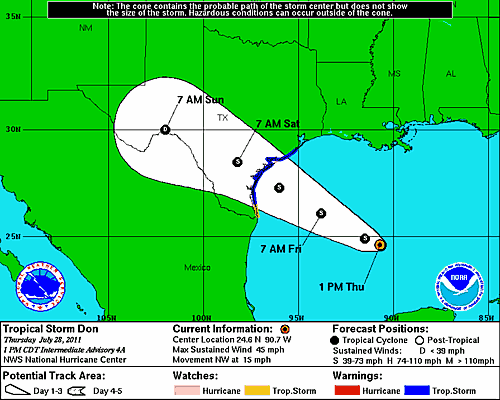 Don is headed to south Texas
Those of us around the 85 corridor from Greenville to Spartanburg had some cloud cover this morning which helped hold temperatures down for a bit. While southern Upstate has already been heating up quite a bit. To end out Thursday we'll all be in the 90s in the Upstate and around 90 in the mountains. Tomorrow should be our hottest day of the next few days. A ridge of high pressure is helping to really amplify the heat around here. Highs will be near 100 for spots like Greenwood and Abbeville, around 97 for GSP, Pickens and around 90-92 in the mountains. It may be a degree or two cooler Saturday, but should still be really hot. Sunday we'll have more afternoon clouds and isolated storms to contend with. By Monday the rain chance goes up a little more, with temps back down into the low 90s.
As for T.S. Don, my parents in Galveston, TX are glad that their house wont be engulfed like it was with Ike, but they were hoping for some good rains out of Don. Sadly that will stay west of them. They will still have scattered heavy t-storms, but the widespread drenching rains will be in south and south central Texas (where the drought is also VERY bad). Don is expected to stay a tropical storm as it gets to the Texas coast and isn't expected to affect our weather!
Since the weather forecast isn't too exciting, I would like to include more event forecasts, pictures, etc to spice up what could be a pretty dull forecast! If you have any suggestions for event forecasts or have some good weather video/pics, email me at weather@foxcarolina.com!
Bele Chere is this weekend, so I'll definitely get you set up for that forecast tonight at 6:30 and ten!