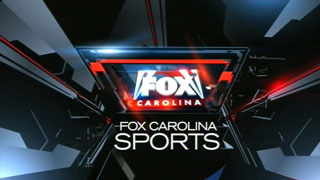 GREENVILLE, SC (FOX Carolina) -
The North Greenville University Crusaders are reaching many milestones this year.
The team has set a school record for most wins in a season. The school also hosted its first playoff game this year.
After outscoring Mars Hill 58-32, the Crusaders advanced to the quarterfinals of the NCAA Division II playoffs. Now, North Greenville must travel to Mississippi to play top-seeded Delta State.
"We've really been focused each week on trying to see how good we can be, and how far we can take this thing," said North Greenville head football coach Jamey Chadwell. "This is a journey that you don't get a lot and the school has never had it. So, we want to try and keep it going.
Greenville (11-2) will face Delta State at 2 p.m. Saturday in Cleveland, MS.
Copyright 2011 WHNS. All rights reserved.