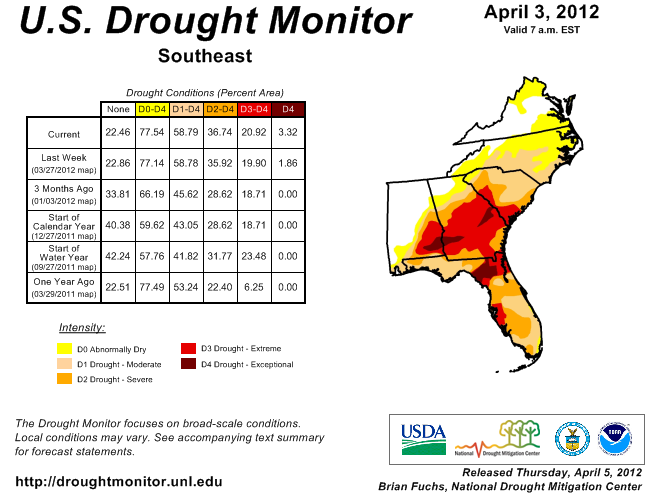 Drought conditions persist across Carolinas and GA.
Lots of stories about fires right now across our area, and the dry/breezy conditions haven't been helping matters. We will stay dry as a bone through the weekend, so keep this in mind when lighting a cigarette or burning anything outside.
The top weather story tonight is the cold. Frost will be possible in the Upstate, and a freeze is likely in the mountains. Cover or bring in your sensitive plants! And make sure fluffy and fido have a place to get warm tonight :).
I attached a look at our drought status, according to the U.S. Drought Monitor. Extreme drought conditions exist in Greenwood county, while much of the Upstate is in Severe drought (which is slightly better than extreme). We need a few rounds of soaking rain, and the developing El Nino could be mean a promising late summer/fall for rainfall. But, until then we'll be looking at warm temps and only occasional rain chances. Our next shot at rain comes Tuesday into Wednesday of next week.
I was talking to one of our Fox Carolina promotions producers, and he told me that he has noticed a big difference in the levels at Lake Hartwell lately. We'll hope that it doesn't get as bad as 2008 levels!