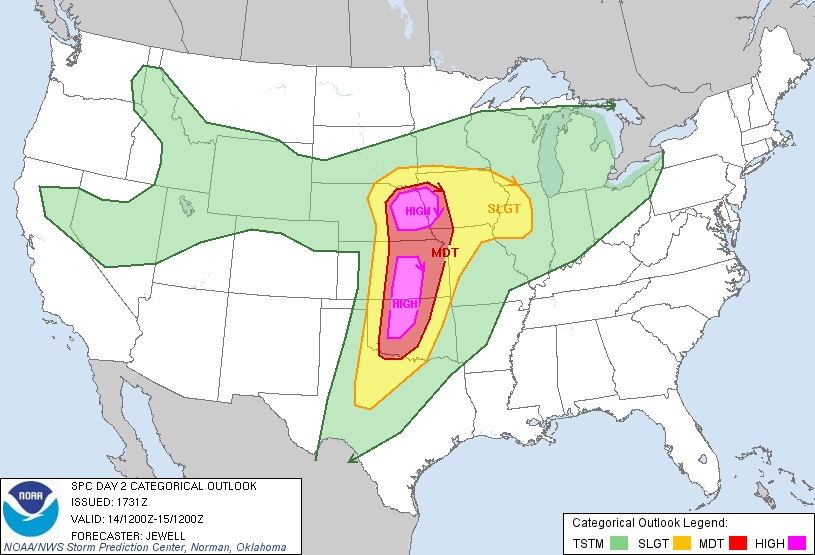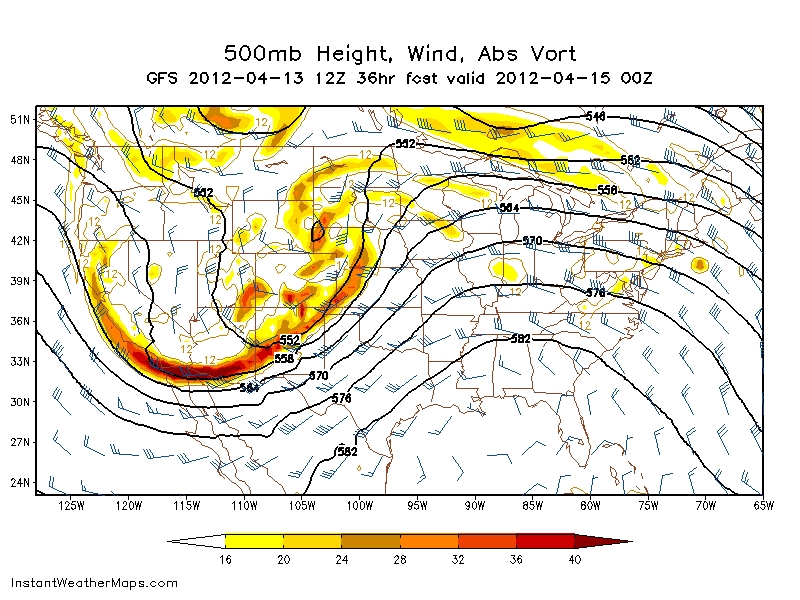 Weekend Outlook: It's going to be another terrific end to a comfortable week. Well, as you know, it was a bit chilly during the morning hours this week. But, any discomfort you felt early on some days this week was quickly shoved to the back of your mind with how great it felt by the afternoon!
Expect a few more clouds this weekend, but a good amount of sunshine will remain in our forecast. Also, humidity will stay down as afternoon temperatures stay in the 70s with morning temperatures not quite as cool - into the 40s. It looks as if Sunday will be the warmest day as highs approach the upper 70s to near 80°. There isn't any sort of a chance for rain or storms this weekend for us.
Different Story West of Us: A high risk for severe weather will be present tomorrow across the middle of our nation. A high risk day is rare, but when it happens it almost always means a tornado outbreak will occur. There is little doubt that severe PDS tornado watches will go up in the Midwest. The term PDS means Particularly Dangerous Situation and is reserved for times when tornadoes are very likely to develop and have the capability of sustaining a long tracks or produce quite a bit of damage.
The high risk graphic can be seen on the right-side of this page or at the Storm Prediction Center's site http://www.spc.noaa.gov/products/outlook/ . Also, I have attached the upper-level look associated with this event. As you can tell, we are under the influence of warmer air in the upper-levels (a ridge of high pressure) with the dip in the jetstream out west as cooler air in the upper-levels digs into the desert-southwest.
We'll hope for the best tomorrow... that would be minimal damage and no lives are lost.