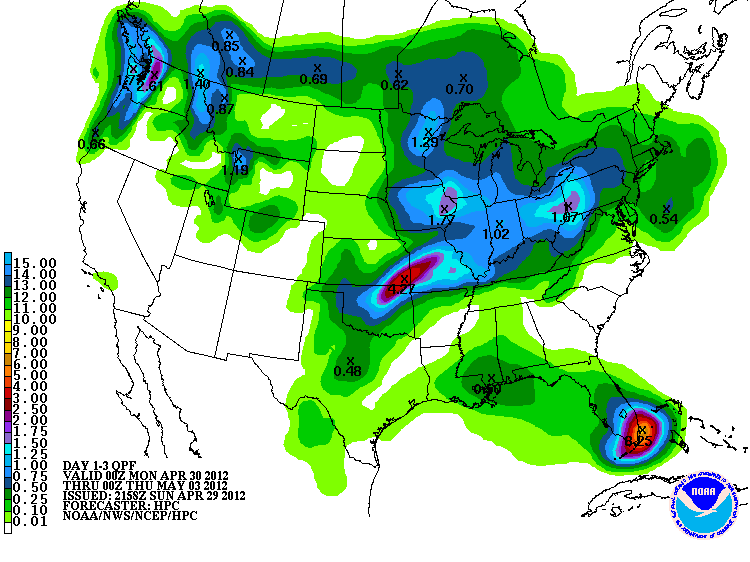 The image to the right was taken from the Hydro-meteorological Prediction Center (http://www.hpc.ncep.noaa.gov/). These folks put together daily rainfall-total forecasts and this graphic used is the day 1-3 rainfall-total forecast.
Without any large-scale system west of us to help promote thunderstorm development, we will be left with the bite-size, brief thunderstorm environment until Wednesday. This obviously means more sunshine than clouds early in the week with a lot of warm air in the upper-levels capping off storm development for the most part. Still, I think there will be some isolated, heavy downpours to go around on Monday. You'll notice from the coloration on the graphic illustrates that the best chance of any widely separated storms early this week will likely be in the Mountains.
An opportunity for more widespread storms/rain goes up by the late part of the week.