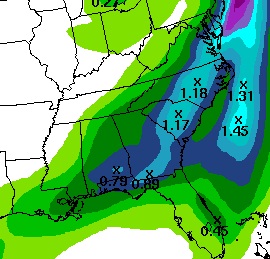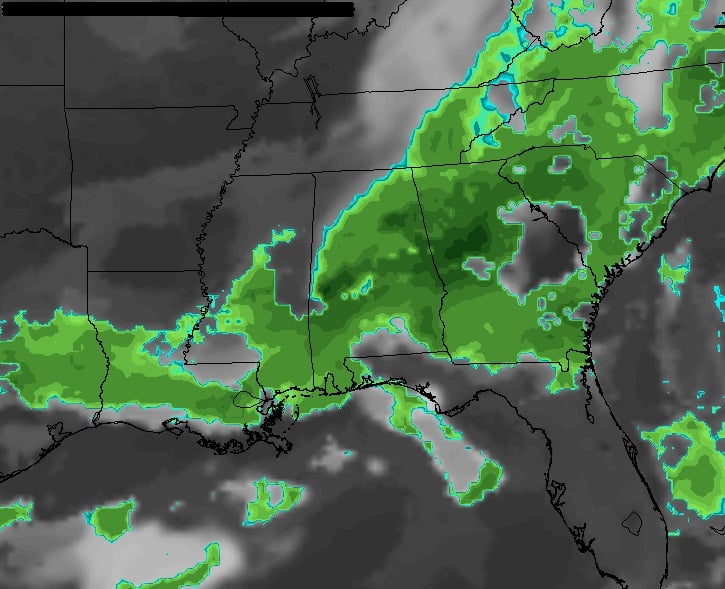 "Haves" & "Have Nots": 4.04" - that was the 24-hour rain total recorded from www.scmountainwx.net (this recording taken from Jack Cannon's fancy weather station in Lyman - Spartanburg County). Jack is a good friend of mine and did have a residence at Table Rock, SC but has recently moved to Lyman and has yet to change the location info on his weather web-page. The images from the live camera on Jack's page shows what looks to be a saturated yard with some patchy fog this morning.

There were some big winners in the rain category last night, but there were more places which didn't see much rain. Among those places that did: northern and eastern Greenville Co., most of Spartanburg Co., Cherokee Co. and Union Co. received quite a bit of rain late last night into early Wednesday morning. So much rain fell that Jack Cannon said he couldn't even check his gauge late last nigh because it was coming down so hard. As of 11:06PM last night, he wrote: "We have had slow moving thunderstorms the past couple of hours, and at midnight, my rain total for Tuesday is 2.56". With radar showing another heavy cell about to move in, my total could approach 3 inches. This is the total on my electronic gauge. It has been raining to hard for me to check the manual gauge. I will do that in the morning, and get a more accurate reading." He was right... the rain wasn't over and did eclipse the 3" mark." This slow-moving, thunderstorm complex developed along the foothills of the mountains in Polk, Rutherford, northern Greenville and northern Spartanburg counties and then moved slowly southeast before making it out of Union County at around 5am this morning.
More Scattered Rain Today: Expecting the same sort of slow-moving, heavy rain and storms capable of dropping 2"-3" of rain in a few hours which some towns experienced last night isn't likely to happen today. However, some other towns will get a good soaking to improve the parched conditions in many areas.
Listed to the right is (1) a day-1 general prediction from HPC of around 0.5" of rain for our area (http://www.hpc.ncep.noaa.gov/qpf/qpf2.shtml). Some towns will get more and some will get less. Also, (2) I have included a projected radar image for 11am today, although the actual radar will likely reveal more scattered and spotty rain than what is shown on the image.
_____________________________
7AM Update from Jack:
Andy,
My rain total from this event was 4.21" inches...that is not a typo! This was measured in a NWS-caliber rain gauge. The rain was relentless last night from around 10 PM, until around 2 AM.