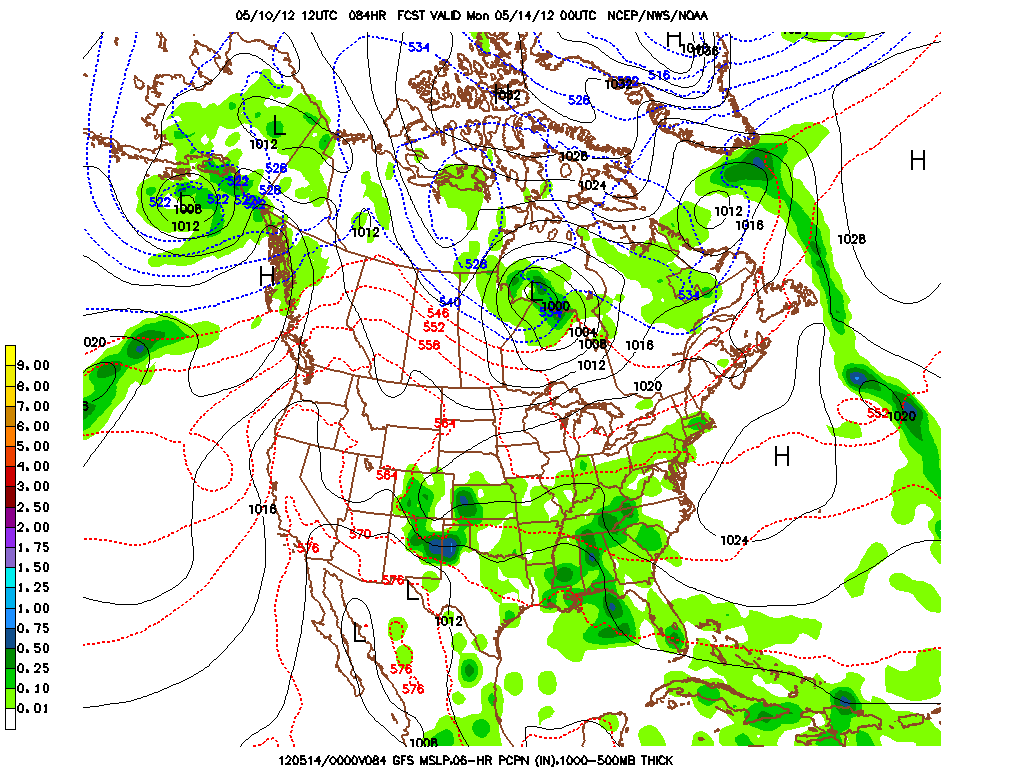 GFS model showing some rain for Mother's Day
High pressure will be our best friend tomorrow! A cool, crisp morning will be followed by a mild and sunny afternoon! Highs will reach the 70s area-wide, then quickly cool once again on Friday night. The weekend won't be dominated by the same high pressure, since it will edge off to the east. This will allow a low pressure to get closer to the Carolinas on Saturday and Sunday, which will increase clouds and rain chances.
Saturday still looks generally dry, but we'll notice increasing clouds during the afternoon and a few showers in northeast GA and western mountain spots. Saturday night scattered showers will spread in. I'm going with about a 30-40% chance of rain Saturday night, then a 40-50% chance for the day on Sunday. Good news... we aren't expecting severe storms for Mother's Day, but bad news is that you could get soaked taking mom to brunch.
Best rain chances will hold off until Monday, Tuesday and Wednesday. We'll have several impulses moving through from the west, and that will trigger showers and some afternoon t-storms. This could be a really great thing for our drought, since we should have several rounds of rain early next week. There COULD even be a flood threat toward late Tuesday, but it's a little too early to tell.