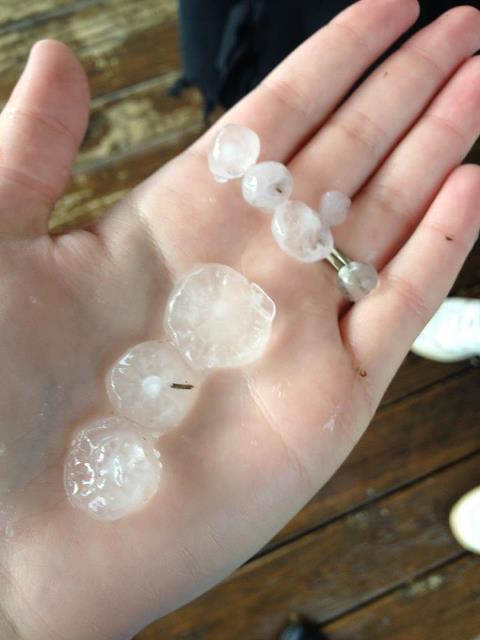 From Carolyn in Laurens today.
The title of this post is a tribute to those of you who have weathered several bad storms in the last few days! Frankly, I'm a little tired of covering them! We need a couple of quiet, non-severe days around here! For those of you in Greenville, you got that yesterday and the day before, while Anderson, Spartanburg, Gaffney, Laurens, etc. have seen several rounds of heavy rain, lightning, hail and gusty winds. Friday through Sunday is looking much drier, as a cold front brings in some less muggy air and the upper low causing these storms will move to our east.
But, through this evening watch for strong to severe storms across our area, especially in the Upstate. Damaging wind and large hail will be possible, along with that torrential rain and lightning we have seen for so many days now! The front will pass through late tonight, and that should shut off the storms.
Weekend is looking beautiful! Seasonably warm and sunny! Humidity should be lower, so temps near 80 won't feel too oppressive :).