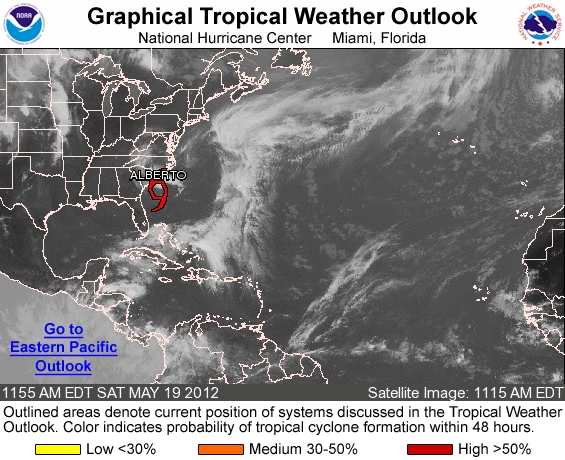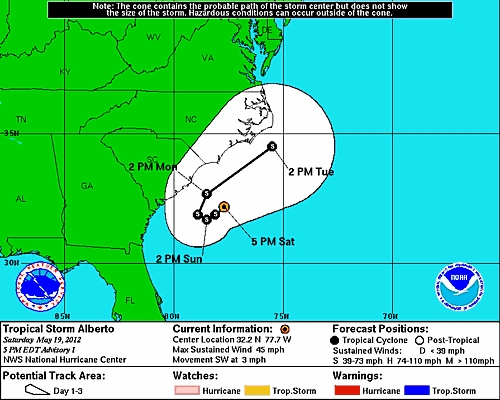 Hurricane Season is off and running to an early start with the first named storm of the season - Tropical Storm Alberto. Alberto's center is about 100miles offshore of Charleston, SC and expected to remain offshore. The storm isn't expected to strengthen much at all and the track should take it northeast after meandering slowly toward the coast during the next 24-36 hours.
Outside of some scattered clouds, Alberto won't have much impact on our weather conditions for Sunday and Monday. In fact, it's counter-clockwise spin will bring more relatively dry air/low humidity in from the north and northeast. This will promote a good bit of sunshine for Sunday.
By Monday, a weak system will approach from our west and start to push Alberto northeast taking the tropical storm out to sea. The weak front approaching from the west will eventually impact our weather Tuesday as we'll see more clouds and widespread scattered storms - mainly Tuesday afternoon and Tuesday night.