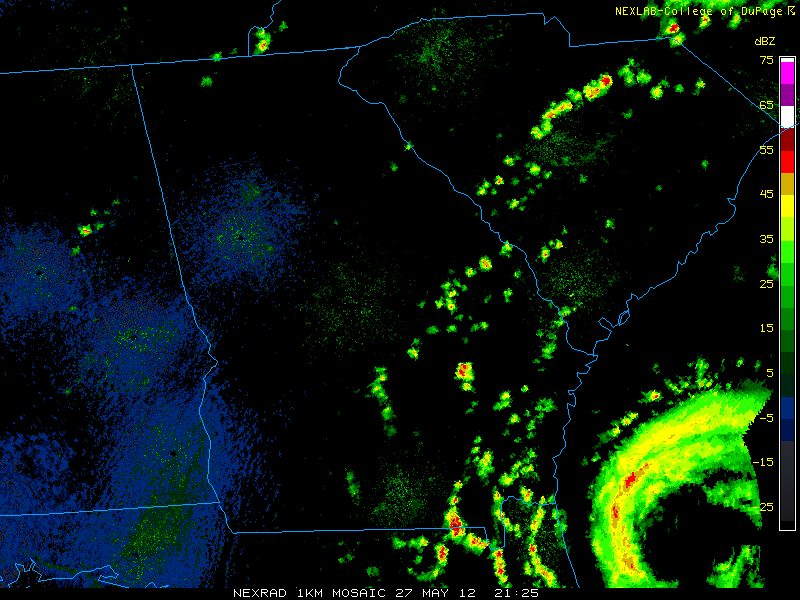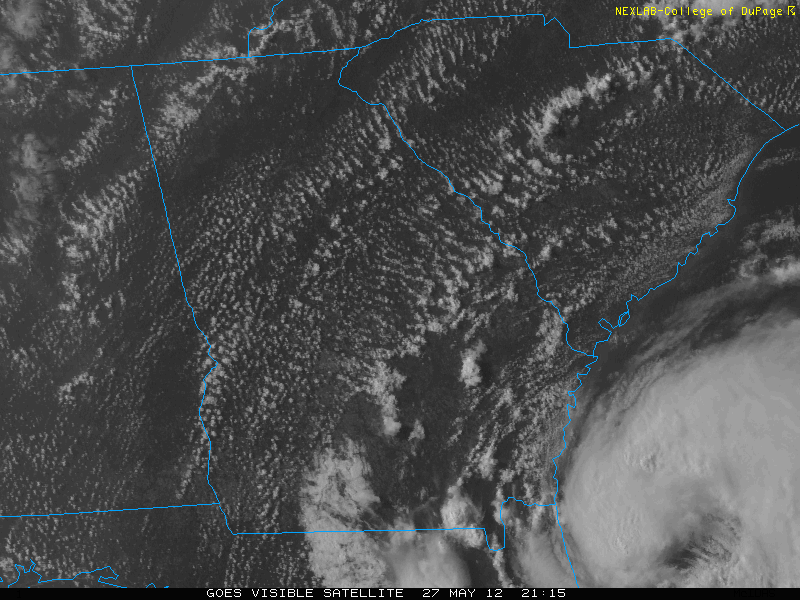 Radar and satellite images shown are as of 5:15 local time as the storm continues to move west toward northeastern FL and extreme southeastern GA. Since we've had a good handle on the tropical system, so no sense in re-hashing the track or expectations of what will happen with it. For more on that, click on the previous blog post.

Monday: Memorial Day looks like another good one with only a slight increase in late-day, scattered storm chances. Any brief storm that develops will put down a quick dose of rain, but there will probably only be two or three storms pop-up across our area. So the odds are against any particular storm impacting your Memorial Day activities.
Tuesday: A weak front pushing closer to us from the west will combine with the leftover tropical moisture to generate widespread showers and storms through the day Tuesday. Due to extra cloud-cover and less heat levels, these thunderstorms won't get too intense so I don't expect much of a severe weather threat. I could easily see a few towns picking up more than an inch of rain on Tuesday, but don't count on that happening in your town. We'll hope for a widespread downpour. Temperatures will stay down with the increase in cloud-cover as Upstate highs make it into the low 80s.

Wednesday: We'll have more sunshine and less cloud-cover which means lower rain chances. Afternoon highs will top out in the middle-upper 80s for Upstate towns.