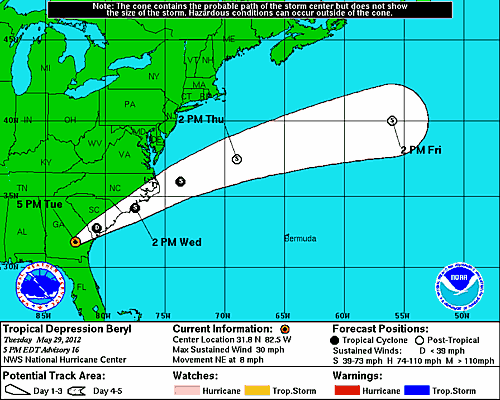 NHC current track for T.D. Beryl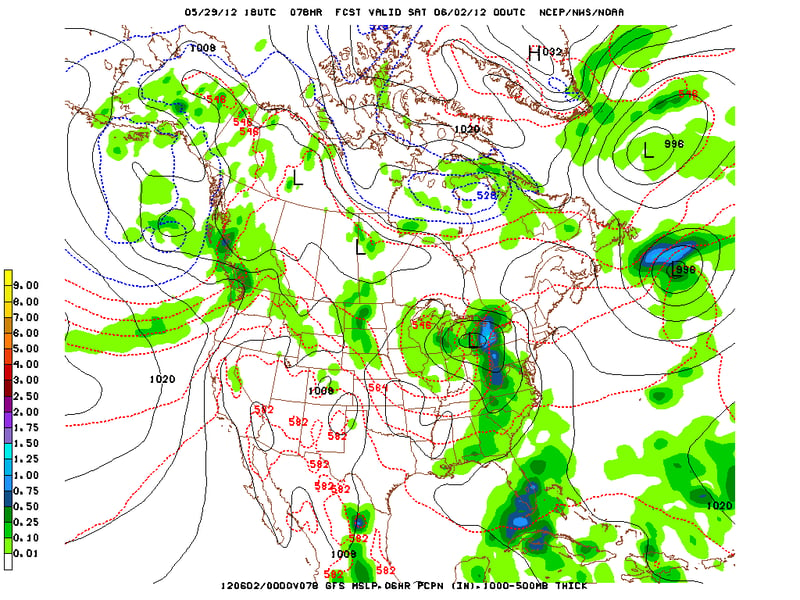 GFS model for Friday evening.
Beryl sure has made it feel TROPICAL outside the last couple of days! Scattered heavy showers moved through this evening, and now (9PM) the mountains are getting showers and storms ahead of the cold front that will steer Beryl back into the Atlantic.
Beryl will ride along the Carolina coast through tomorrow, then potentially re strengthen to a tropical storm as it hits the open waters of the Atlantic. 2-4 inches of rain will be common along the coast.
As Beryl exits, we'll crank the heat up! Highs will be near 90 in the Upstate both Wednesday and Thursday, then a potent cold front ends all that. Notice the second image attached to this post... it's the GFS model for Friday evening. It shows storms developing along a cold front that is pressing into our area. This storm system will have instability, upper level support, good wind shear and favorable timing to produce some severe weather around here. Damaging wind and hail look like the main threats. Looks like the main threat will be from 2pm-9pm on Friday. We'll keep you posted on how that system takes shape.