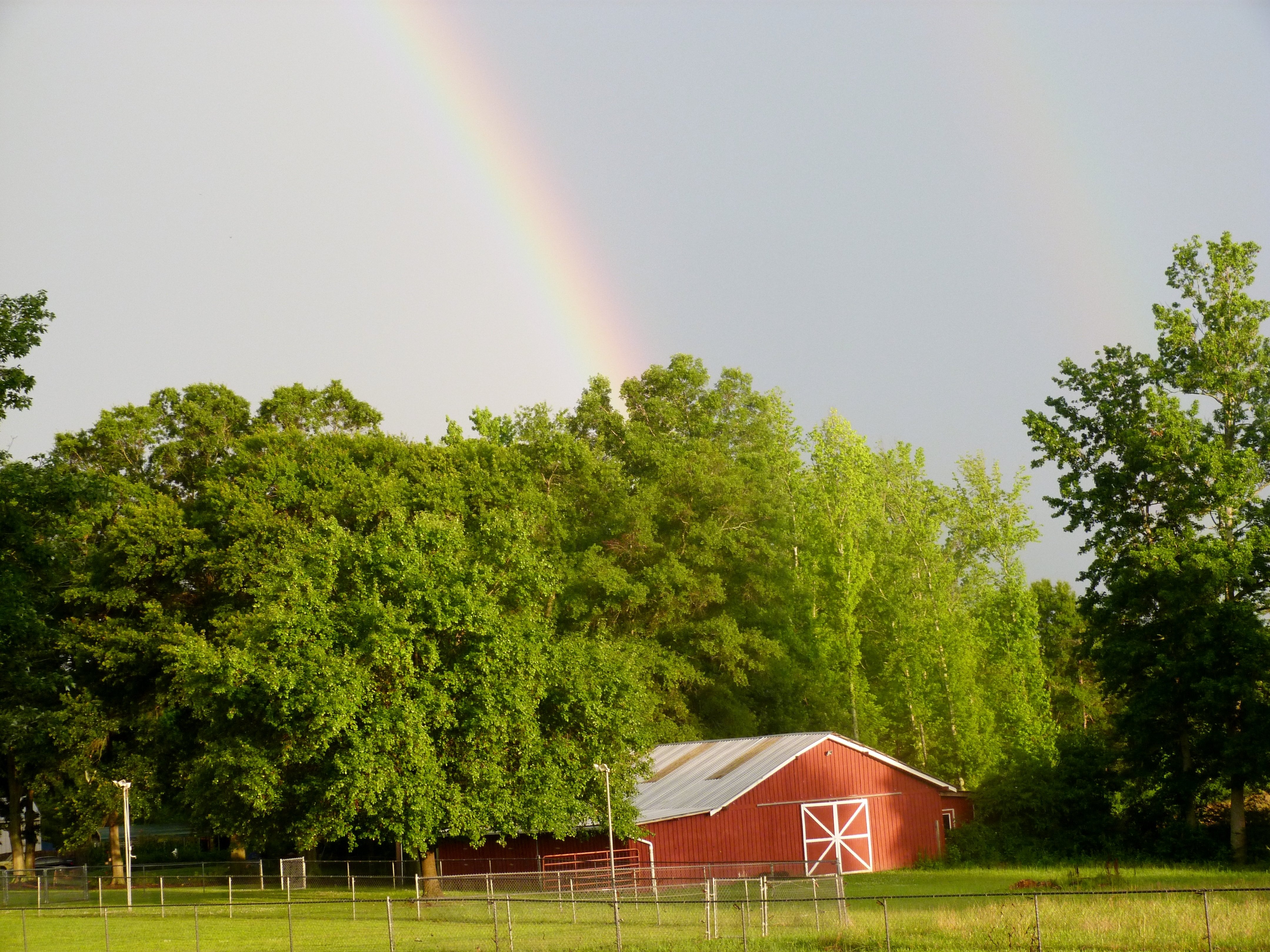 Gorgeous pic after the storms yesterday from Ron Arcega
It FEELS like the 90s across much of the Upstate this afternoon, while the mountains have stayed a bit cooler thanks to some storms and the influence of northerly wind. Those storms are going to dot the Upstate through this afternoon, but most places will stay dry. The farther north you live in the Upstate, the better your chance of seeing a brief shower or t-storm.
Tonight we'll clear and temps will cool nicely in the mountains, down into the 50s! We'll get into the 60s for the Upstate. Thursday and Friday we should see minimal storm activity, then Saturday and Sunday should be totally dry! Temps will slowly cool each day, so we'll go from near 90 today to low 80s for highs this weekend in the lower elevations!
On a side note, I wanted to share an article with you guys. As you know if you read this blog often, I'm a big fan of our National Weather Service office at GSP. They help us with forecasting, storm reports, observations, and continuing education. Clearly they are under funded and hopefully will find the capital to continue their great work and retain their highly educated staff in the future.
http://cliffmass.blogspot.com/2012/06/troubles-at-national-weather-service.html