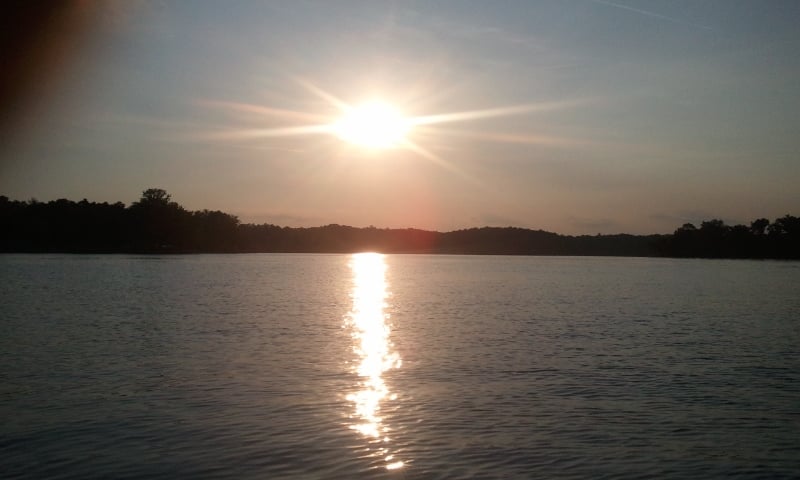 Gorgeous Lake Greenwood sunset from Cara Sanfilippo
What a great Father's Day for all the dads across our area! We have had some storminess in the mountains, in the same spots as the past few days (Jackson, Swain, Haywood and extreme western NC). Expect more storms for tomorrow as a disturbance rides in from the northwest on Monday. The Upstate will have only isolated storms, but scattered storms will be around the mountains on Monday. At least the rain will take the edge off the heat!
But, we won't be so luckily middle week, as storm chances go down and the heat will really become a big story. At least a big story in the sense that we haven't seen much 90 degree heat around here so far, and we could get well into the 90s by Thursday!
This week will be another forecast challenge for us, because there's a small chance that both Monday and Tuesday mornings could be stormy. This would be from MCS (mesoscale convective system) activity that develops to our north then follows the east side of the ridge into the Carolinas and Georgia. These overnight storm complexes are really tough to forecast because they involve with a lot of factors (low level jet formation, low level moisture, placement of northwest flow, etc). Right now I think we could get a few showers in the morning in the mountains both Monday and Tuesday, and I don't see it being a big factor in the Upstate. But, sometimes these storm complexes can survive all the way to the mountains and beyond. We'll keep watch and it will be very important to check with Alex Wilson in the AM!