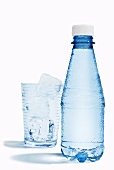 Following a warm day tomorrow, the excessive heat is set to arrive on Friday. Then, record-breaking heat is almost a sure thing by this weekend. Numbers could go as high as 101° to 105°.
One of the strongest upper-level ridges in recent memory will be the feature responsible for this heat. Low level winds will grind to a halt under the sinking air and as the air is compressed from the top-down to the ground, it will heat up rapidly in the middle of the afternoon.
With this heat wave on the way, it's as good a time as any to think about family , friends and neighbors who may need their fans, A/C units or water supply checked on. It may sound elementary, but if you are able to check on friends and those people you are closest to, they may really appreciate it! Also, if you are working outside, you will need plenty of water around. Take more than enough!