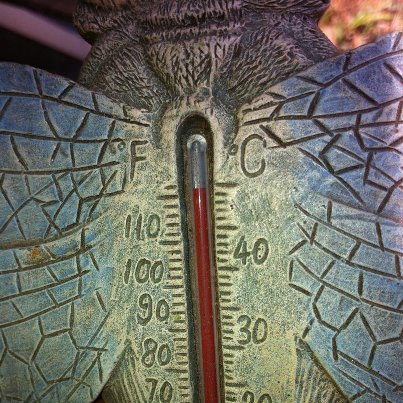 From Cari Fielding in Toccoa this past weekend. More nasty heat ahead!
We are familiar with the extreme heat at this point, and usually on July 4th we get some pretty hot conditions! This time we'll be looking at heat index values between 101-105 in the Upstate and 90's in the mountains. Storms will be the other weather "inconvenience" on Wednesday! We'll have those pesky pop-up storms, much like we've seen today, from Noon-8pm on Wednesday. We SHOULD be clearing out by the time most of the fireworks shows begin!
There's no big break in the heat through the weekend, and we'll have storms each afternoon through Sunday. I am encouraged by the potential for some decent, widespread rain next Monday or Tuesday. A front will move in, but may not being much cool air relief. At least we'll possibly get some extra clouds and the needed rain.
I'm posting warnings on our Fox Carolina Weather Facebook page through this evening, so "like" us to get the latest info!!!