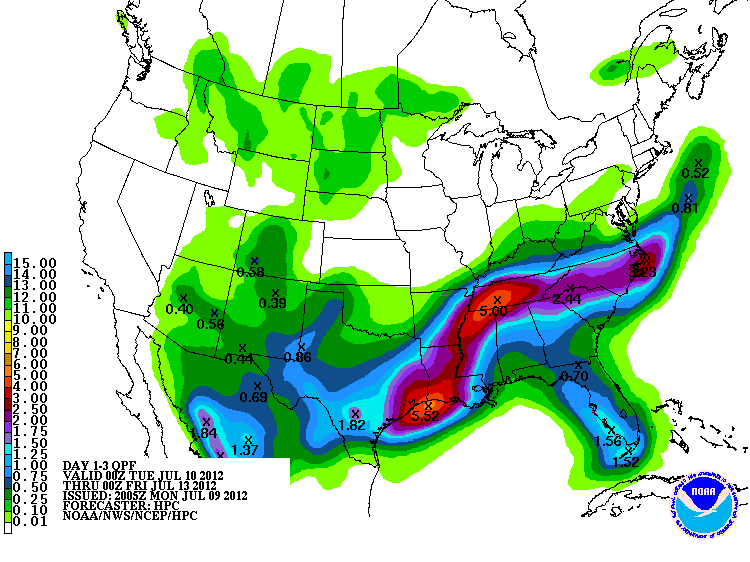 Projected rain!
U.S. Drought Monitor
Help with drought AND dangerous heat is coming! We are getting a taste of it today, as a front approaches and brings scattered showers and storms. Over the next couple of days, the front will stall and continue to feel moisture into the Carolinas and GA!
Expect the best rain chances to come in the afternoon and evenings, on Tuesday-Thursday. Friday through the weekend we'll still have a storm threat, but it won't be as widespread.
We are still fighting drought conditions right now, so the expectation of possibly 2+ inches of rain is an encouraging development! The clouds and occasional rain will help to keep temperatures down in the 80s for the Upstate and 70s in the mountains by mid-week!
If you have outdoor plans, just know that it won't be raining the entire time. However, during each afternoon you'll want to stay posted on radar conditions!