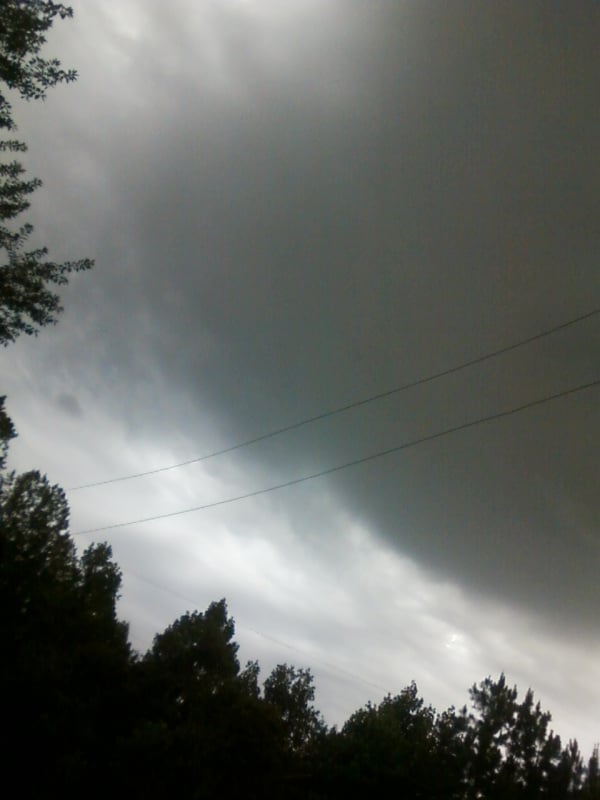 Storm pic from Six Mile
Locally, we continue to remain in drought. The Upstate and northeast GA are in moderate to extreme drought, while the mountains are abnormally dry and considered to be doing a little better than the lower elevations. The southern Upstate and northeast GA are the areas most dry at this point. Nationally, you've probably heard about the wide extent of the drought, which will cause the price of corn to shoot up. Crazy enough, corn is in just about EVERYTHING! So, we'll notice the effect of national drought in our wallets.
As for solving our own drought issues... things are looking up! We have a storm threat every day of the next seven, and a high chance for rain both Friday and Saturday.
A cold front will move in and stall out late week, and that will be the reason for our higher rain chances. Temps will also go down a bit!
So, for tomorrow and Thursday we'll have isolated to scattered storms and HOT temps. By Friday and Saturday we'll get more widespread storm coverage with temps down into the 80s in most spots for highs!