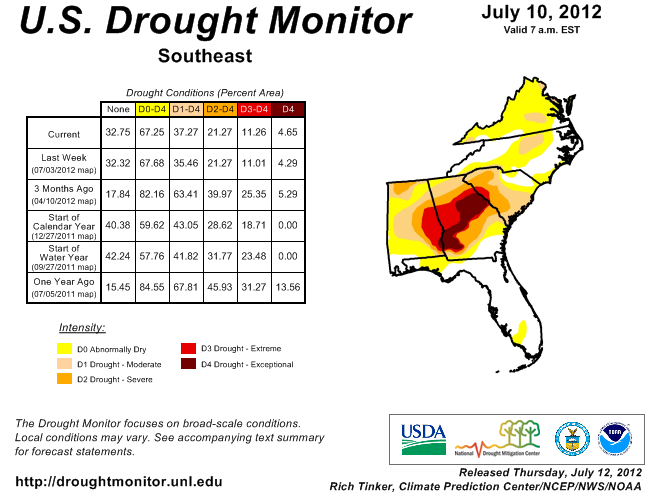 Southeast drought
You've probably heard by now that the national drought will likely impact food prices for the next few months, mainly because of the damage to our nation's corn crops. I found an interesting website through NASA, and on the site you can see where crop struggles are the worst:
http://hrsl.arsusda.gov/drought/
While that is going on, I'm hearing thunder outside out studios! We are getting some much needed rain, but it just isn't widespread enough to put much of a dent into our drought! It may help some of your back yards though! As of 3:45PM, the storms are pretty strong and we've had a report of a tree on a car in Spartanburg. We'll be monitoring those storms closely through the afternoon. Fox Carolina Studios was hit by lightning at 2:30 today when that fast-developing t-storm popped over the east side of Greenville.
Thursday will be a lot like today, then Friday we should get some more widespread rain coverage, along with some cooler temps!