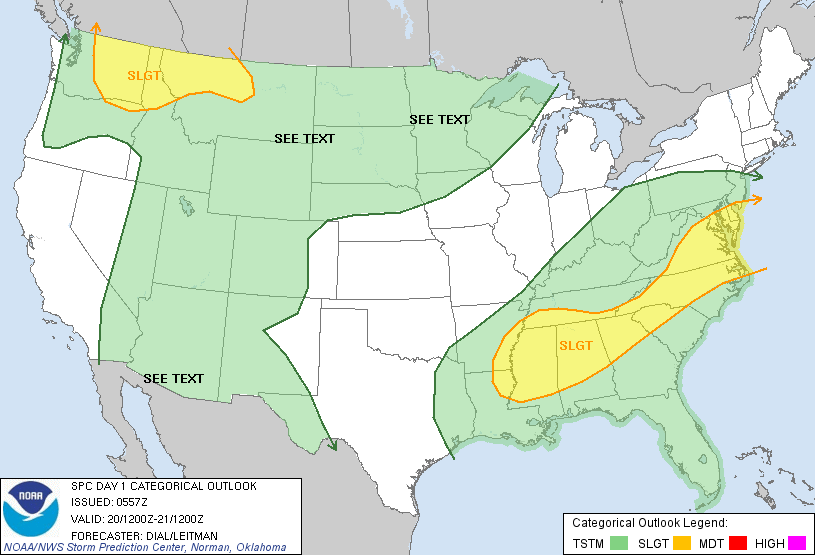 Slight risk for severe storms today
It's been a tough morning in the news dept., because Lauren and Margaret have been updating and reporting on the shooting in Aurora, CO. Apparently there was a mass shooting at a Batman Dark Knight Rises premiere. It's really disturbing and just makes you wonder why someone would possibly do that. We'll have updates throughout the day.
As for weather, a cold front will drop in today, which will act as a focus for showers and possibly severe storms. Damaging wind, hail and frequent lightning will be possible with any storm that develops, and the best chance for rain will be from 2pm to 9pm today.
More storms possible Saturday, but the best chance will be along 85 and south.
By Sunday and next week we'll be back to a pattern that's more typical July! Highs will be near or above 90 in the Upstate, and we'll have a slight chance of storms each day. But, until then we'll have a GOOD chance of storms. So, stay alert and check Fox Radar 3D on our weather page before you head out Friday and Saturday!