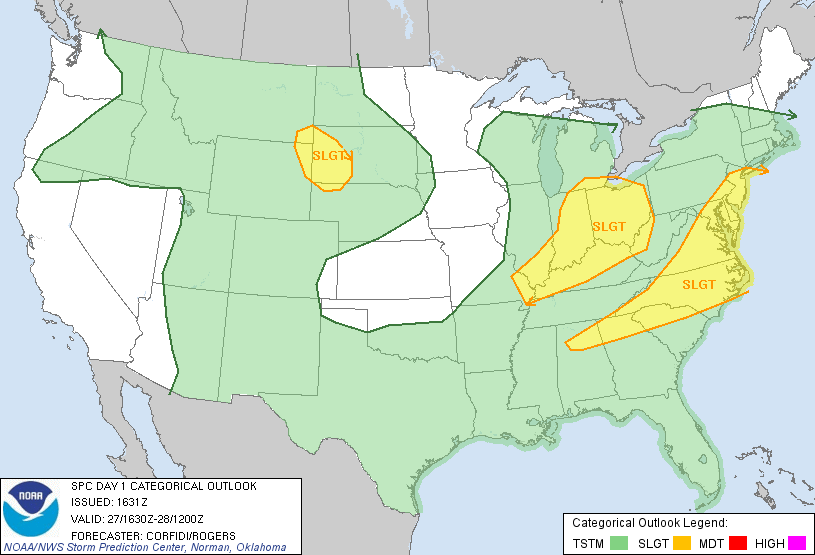 Slight risk for severe weather for the us!
The heat and humidity we have been complaining about for the past few days will add fuel to the storms moving in this evening! They are all associated with a cold front that will move in late tonight. A second front will ride in through tomorrow which will bring another round of storms and possibly severe weather.
The best threat for severe weather today will be just to our northeast, but we still have a LOT of instability in place, which would help to create "pulse" type storms (the kind that build quickly, put down heavy rain and often damaging wind, then dissipate fast). So, if you see the skies darken, get inside!
Bele Chere is kicking off this weekend, so many folks will be heading to Asheville to spend some time outside! Through this evening we'll have the storm threat there, and anytime after noon on Saturday storms will be a possibility.
Sunday should be drier, with lower humidity and SLIGHTLY lower temps. I'm still carrying a 20% chance of storms for Sunday, but most spots should be dry if the front can clear from Saturday.