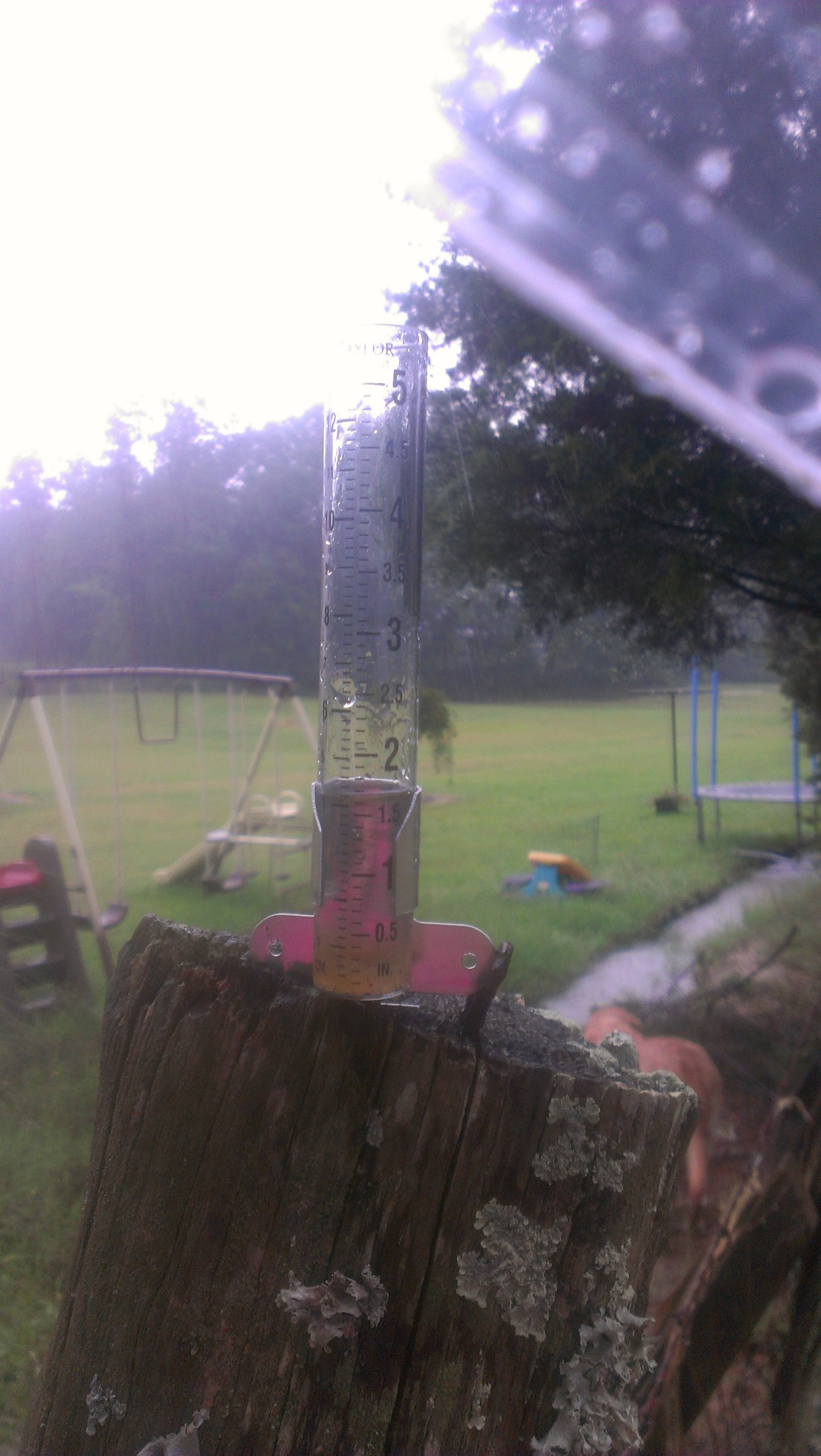 From Candice in Fountain Inn
It was a tough day to resist a good nap! Rain was persistent over much of the 85 corridor, especially Greenville, throughout the day. So far we've gotten over 2" of rain across much of central Greenville county. As of this evening, the rain has thinned out, but we'll continue to see scattered showers into the night.
Tomorrow another disturbance will move through, which will bring scattered afternoon and evening shower and storms. But, the rain won't be as widespread or long lived as we saw today. I'm going with a 30% chance for Wednesday, then a dry Thursday and Friday. Highs will warm back to the low to mid 90s for the Upstate by late week!
Email your rain totals and pics to weather@foxcarolina.com!