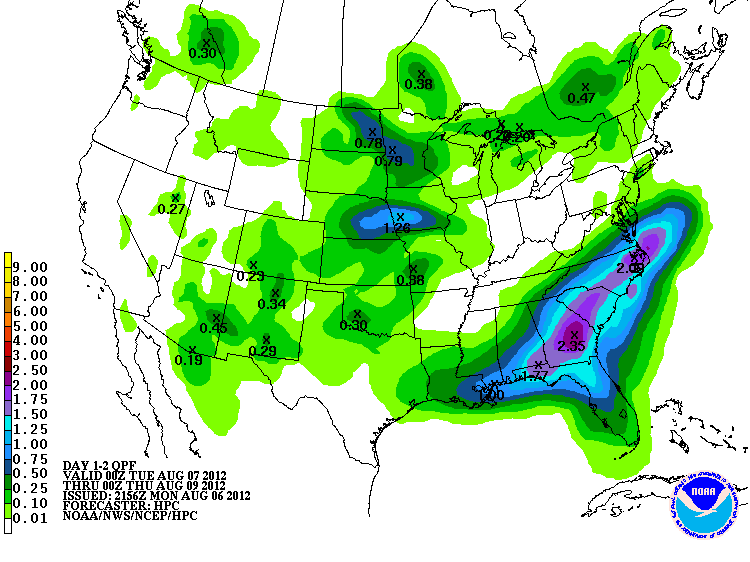 Needed rain coming for the driest parts of the southeast!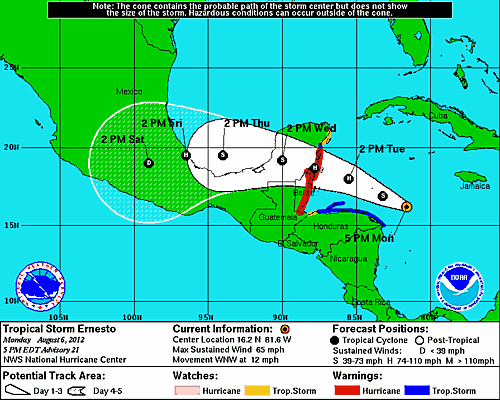 Ernesto avoids direct U.S. impact!
Our muggy air today has translated to plenty of storms across the Carolinas and GA. Thanks to some very moist and warm atmospheric profiles, we aren't looking at a big severe weather threat. But, we are watching for flooding, as torrential rain will be likely in some areas through tomorrow. Buncombe and Newberry counties have already seen some minor flooding problems, and with more rain tomorrow those could become major.
A cold front, combined with ample moisture in place, is causing the widespread showers and storms. That front will linger over us tomorrow, then dissipate mid-week.
We'll actually wake-up to some showers across our area tomorrow morning, then the coverage in rain will grow toward midday and afternoon. We should slowly clear tomorrow night, leaving just scattered storms for Wednesday and Thursday.
As for the tropics, there was some buzz about Florence for a while, since it could have been a threat to the east coast. However, it has weakened and become a post-tropical storm. It won't have favorable conditions to re strengthen for a couple of days. Doesn't look like much of a threat the U.S. at this point, but bares watching.
Ernesto is going to go west into Belize and the Yucatan, then dump lots of rain over Mexico. It should avoid southeast Texas (for a while my parents in Galveston were VERY worried).