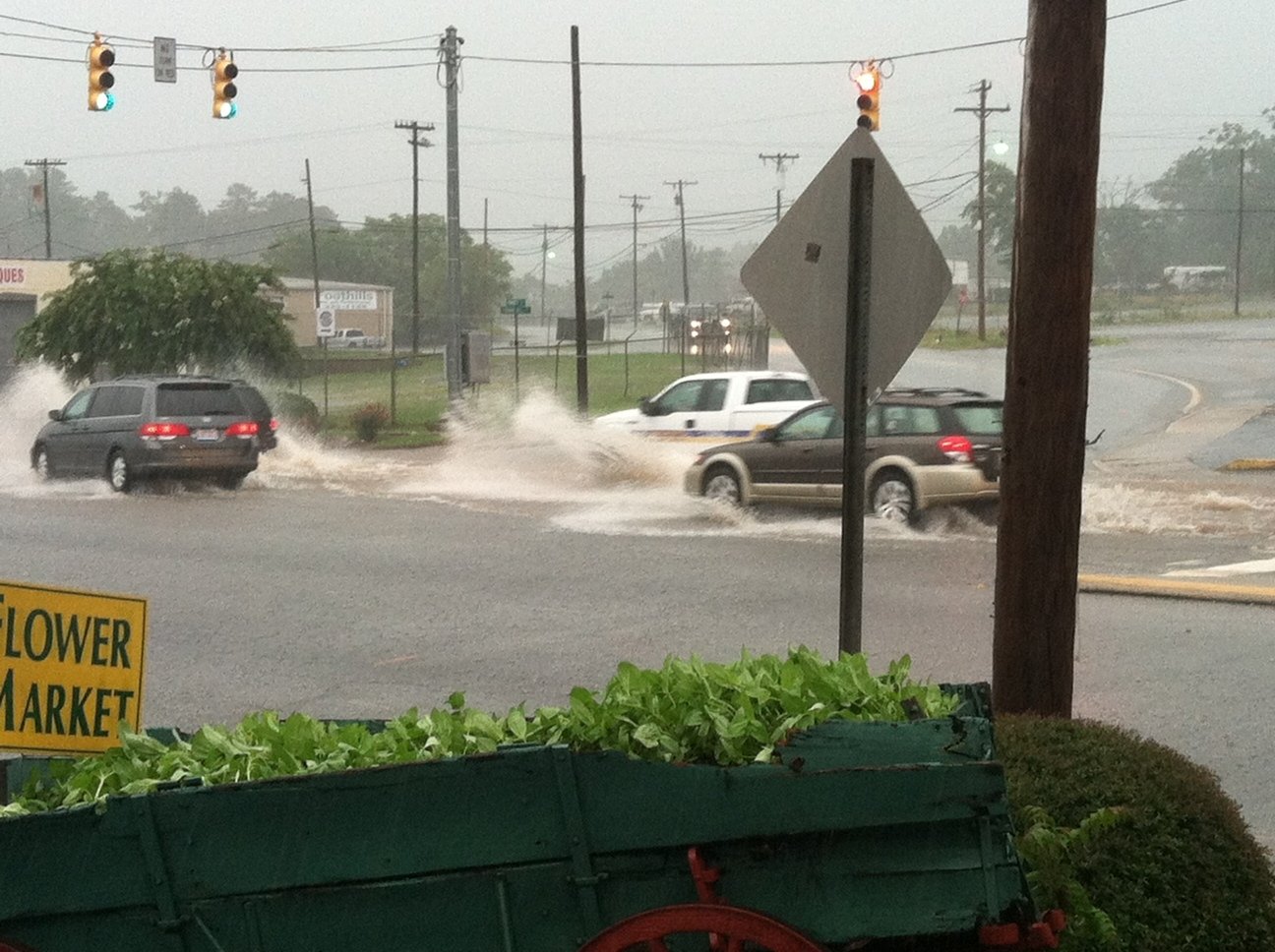 Flooding near Poinsett and Furman Hall Rd in Greenville
Storms have blossomed thanks to our humid and warm airmass. We took a lightning hit here at Fox Carolina, and high winds have knocked over trees around Greenville.
We are working to get all of our systems back up after the lightning. Storms will die down through the evening hours, then we'll be left with some showers tonight.
More storms will fire tomorrow as a cold front approaches. In fact, we should have more widespread storm activity from 3-8PM tomorrow. Severe storms will be possible with damaging wind and large hail.