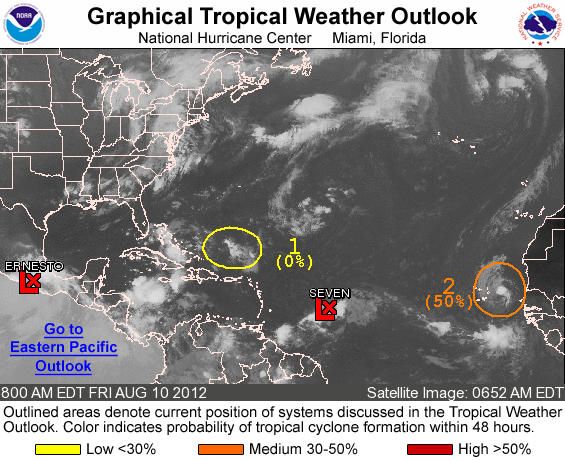 PM Storms: Additional rain and storms will likely impact a portion of our area this afternoon and evening. Compared to yesterday, the odds are that less towns/areas will see rain and storms today (most places were stormy and rainy yesterday). Due to fairly strong forcing behind a cool front to our west and humidity in place, any storm that develops will be capable of producing high winds and intense lightning.
We'll keep a close eye on storm development this afternoon and post warning information or cut into programming as needed. Stay tuned for updates throughout the afternoon and evening.
Tropics Much More Active: The only chance for significant, steady rain this summer will come from an inland tropical cyclone producing widespread rain around here. As you may know, it's been more than a year since we have seen a significant amount of rain from a land falling tropical system.
Now that we are moving into the most active period of tropical weather, the ocean bares watching for possible impacts on our forecast. As of now, a new tropical depression (T. D. 7) has formed east of the Dominican Republic and a well-organized tropical wave just off the African coast may be next in line to garner some attention. These tropical systems seem to be lining up in such a way that it looks like we could have an active end to Hurricane Season. We'll see.