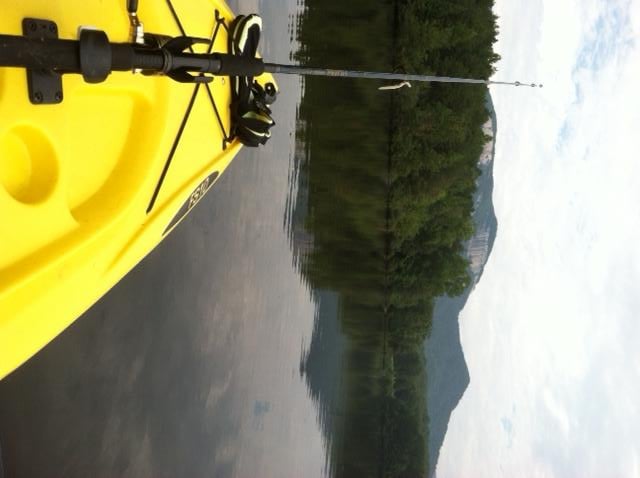 picture from Mark Lambert on Lake Oolenoy
Update: Storms are firing north, south and west of many towns and communities across the Western Carolinas early this afternoon. Although, outside of Rutherford, McDowell, Transylvania and Polk counties in Western NC, things are quiet for now.
As for later this afternoon, there is a threat for a few strong storms with the potential to produce a few isolated areas of wind damagee. Obviously, the odds of wind damage impacting one particular spot (where you live) isn't at all likely.
Viewer Photo: Last night before the 11:00pm newscast, I received a great viewer photo from Mark Lambert of Pumpkintown. Mark said he just moved here recently from Pensacola/Mobile and he spent part of the day on Thursday kayaking on Lake Oolenoy. That's a good way to spend a summer day as far as I'm concerned! If you want, be sure to welcome Mark to our area in the comment section.
Saturday Afternoon-Evening: We'll be able to enjoy a real nice day on Saturday and temperatures won't rise quite as much as they did on Friday. Highs will range from 84-86 in Upstate locations with upper 70s and low 80s across Western NC. Again, there is a chance at some scattered pockets of rain and storms this afternoon into early evening. We will not ave much of a severe weather threat with any storm that develops.
_____________________________________________________