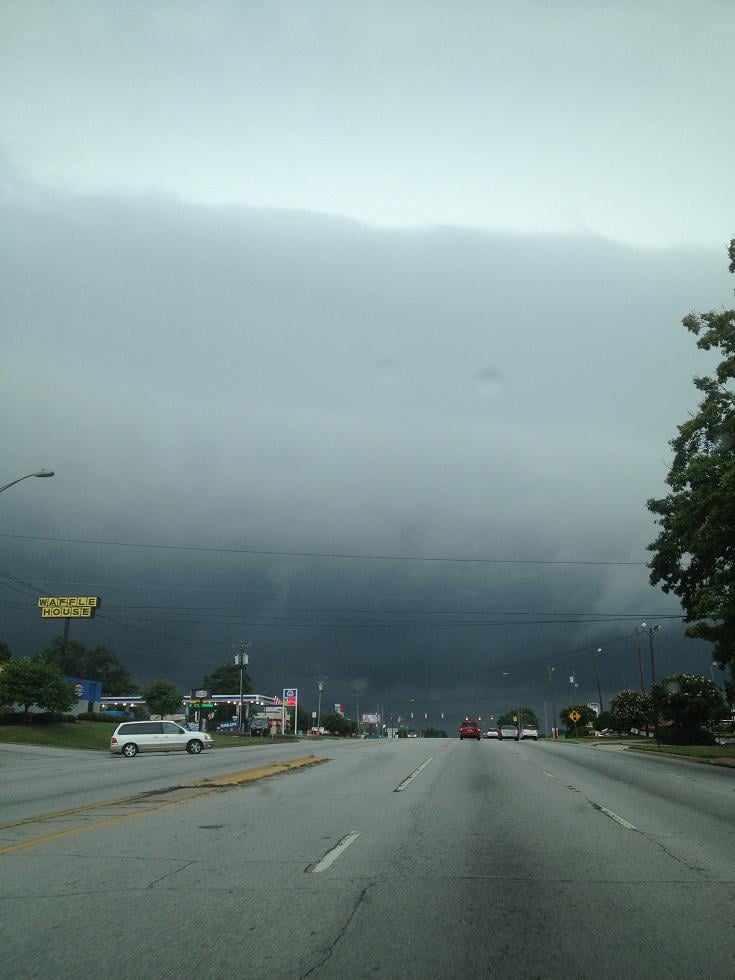 photo taken by Ken Osburn of Greenville near Wade Hampton Blvd.
photo taken by Randy Collins
The upper-level spin from what's left of Isaac (no longer a tropical storm or hurricane) is the cause for more rain tomorrow. Expect more clouds than sun all day. In fact, there may not be much sunshine at all as I'm forecasting highs between 79° and 84° for Upstate towns while many Western NC towns stay in the 70s.
It won't rain all day, but at least one, if not a few occasional downpours are likely. The best chance for rain will come during the afternoon, but it might be a good idea to keep the light jacket or umbrella around during the morning as well. Futurecast seems to be keying on some rain falling in some places as early as 7:00 to 9:00AM.