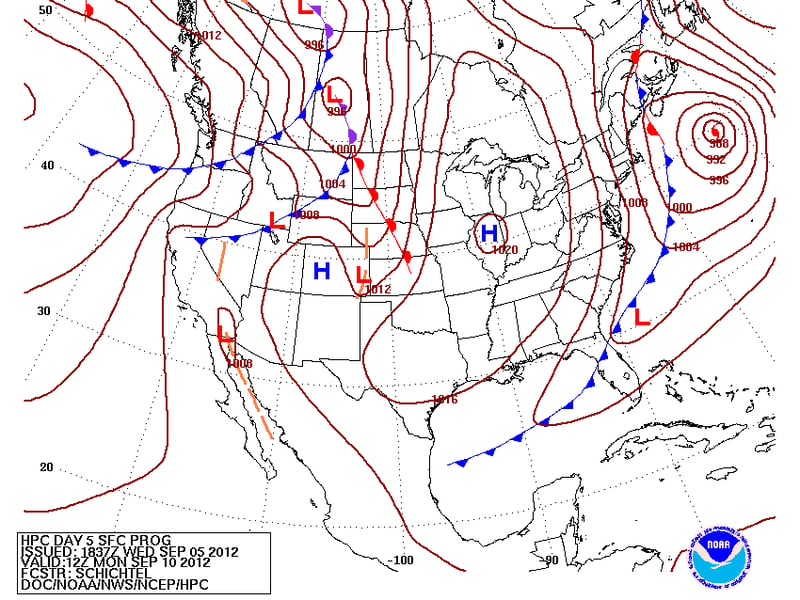 Cold front passes through Sunday.
I'm talking about the attached image with this post! A cold front is still poised to move through our area this Sunday, which should drop temps nicely and bring some fall-like nights!
Until then, expect highs near 90 for Thursday and Friday, with isolated to scattered showers and storms. By Saturday, the front will be on our heels... which should provide a few storms late Saturday. Storms could be severe late Saturday with damaging wind and/or hail.
Once the front passes, we'll notice a windy day on Sunday, then a much cooler night Sunday through Tuesday nights. We should get into the 50s area-wide late night! Possibly some good window-opening weather!
As for the tropics, we are watching a disturbance along the gulf coast that COULD turn into a tropical system and soak Florida. Also we are watching 2 storms in the Atlantic! Hurricane Leslie will likely hit Bermuda, and bring the Carolina coast some large swells and rip currents.