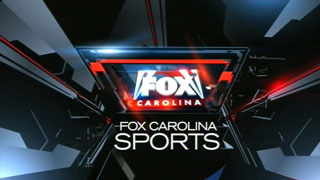 GREENVILLE, SC (FOX Carolina) -
Furman's nail-biting home opener against Coastal Carolina stretched into triple overtime Saturday at Paladin Stadium.
The game started out as the battle of the field goals, with Coastal scoring first.
Then, Furman's Ray Early kicked 37- and 41-yard field goals in the second and third quarters, consecutively.
Furman would take the lead at the end of the fourth when Reese Hannon completed a 22-yard pass to Ryan Culbreath.
However, Coastal was able to hit a field goal and tie the game before the buzzer.
The teams would tie it up two more times in two quarters of overtime.
Coastal leapt forward with another touchdown and field goal in the third quarter of overtime and Furman put one more touchdown on the board but couldn't catch up in the end.
Furman fell to Coastal 45-47.
Copyright 2012 FOX Carolina (Meredith Corp.) All rights reserved