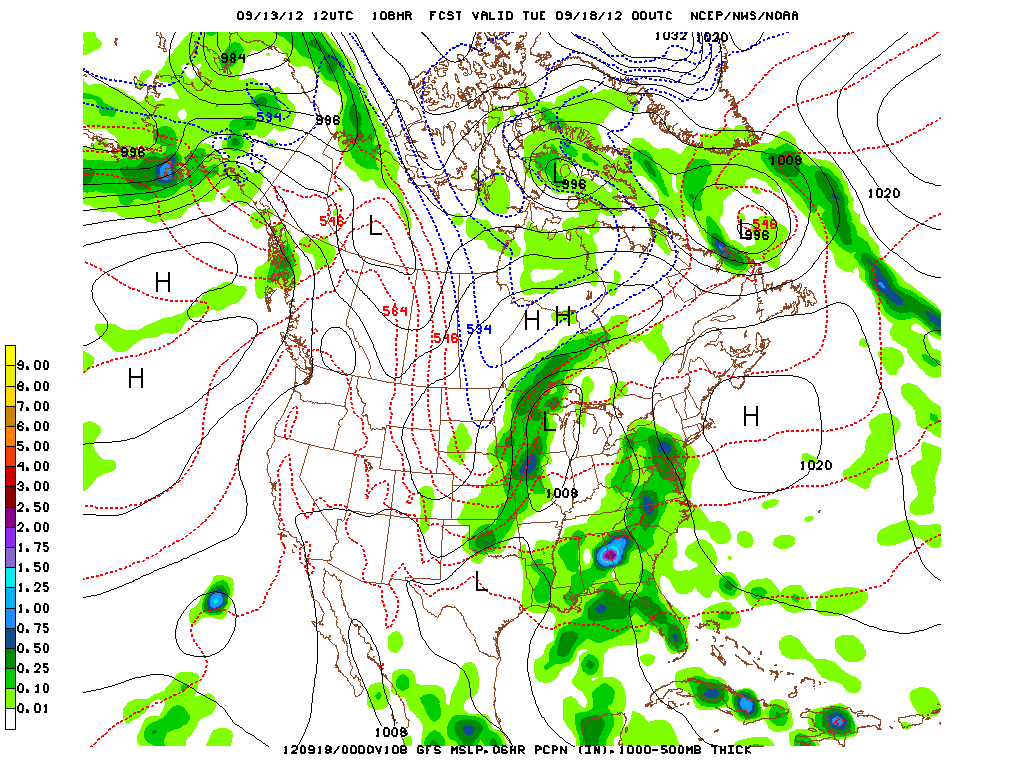 GFS model showing rain by Monday into Monday night!
Nope, not sick of it yet! I could enjoy several weeks of this kind of weather! However, we do need some rain every so often, and the forecast should deliver early next week.
For now, high pressure will remain in control. This will mean a slightly warmer, dry Friday for most of us. We'll start having a slight chance of showers and storms in the mountains late Friday and through the weekend, but the Upstate should stay dry. A front will move in early weekend with little fan-fare, other than perhaps sparking spotty showers/storms in the mountains. By Sunday, the front will be draped across the southeast and will act as a focus for some showers, and as a pipeline for some gulf moisture. Moisture will feed along the front on Monday, and another front will approach simultaneously. This will set the stage for some rounds of heavy rain across our area late on Monday. We should clear out by late TUesday, and then enjoy another few days of crisp, cool fall-like weather! Fall officially begins on Sept 22!