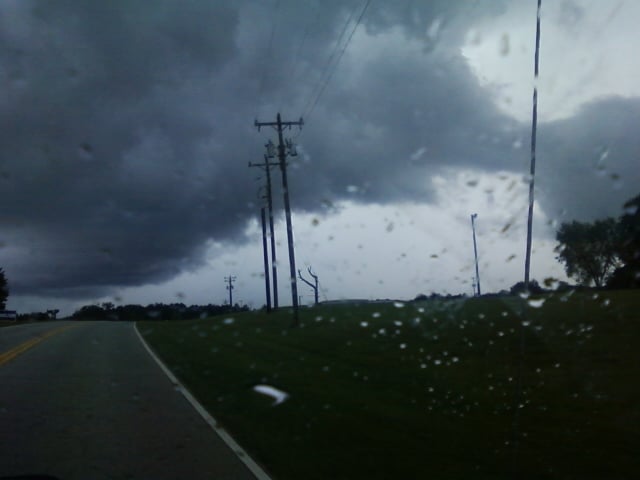 From Anderson (Pittinger family)
The picture with the post was from earlier this afternoon as a severe storm moved through Anderson, Pickens and Greenville counties.
We received lots of beneficial rain, but luckily we avoided widespread flooding. All flood warnings and watches are over now, and we'll start drying out! Here are some 24 hr rain totals:
3.93" Asheville
0.52" Clemson
0.72" Greenwood
1.73" Franklin, NC
0.43" Anderson
0.38" GSP
After a tumultuous 24 hours, a cold front is moving through and will bring drier, more stable air for the rest of the week!
Tonight clouds will hang around, and much of Wednesday will be mostly to partly cloudy. But, as high pressure builds in, we'll see more sunshine toward the afternoon. Highs will not be much cooler, but we'll notice lower humidity! Overnight lows will definitely be cooler as out entire area will get down to the 50s at night both Wednesday and Thursday nights.
A more significant cold front will move in late Saturday, but it doesn't look to bring us as much rain as we saw today! In fact, just isolated showers and storms as the front moves in early weekend. THEN... it will REALLY feel like fall around here! Sunday night we could get into the mid 40s for the mountains and low 50s for the Upstate.