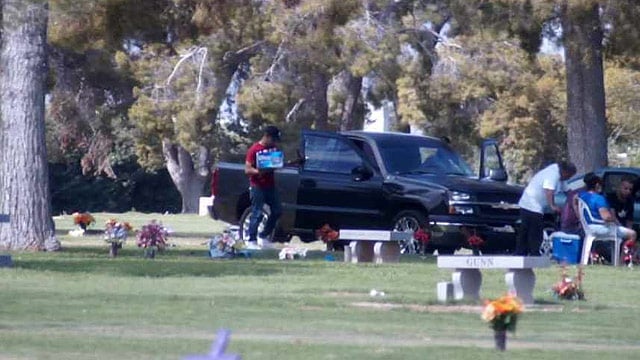 Beer was brought to this gathering at Greenwood Cemetery in Phoenix.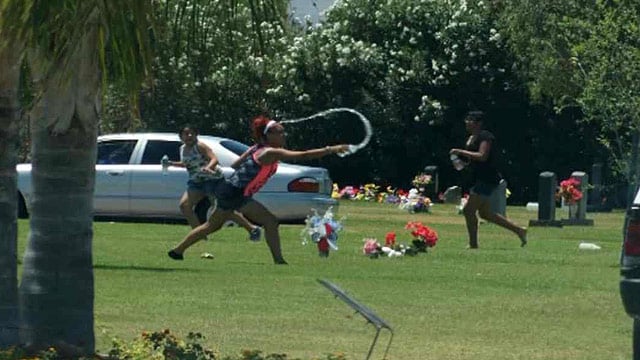 A recent weekend afternoon was filled with frivolity, even with mourners visiting the grave sites at the cemetery.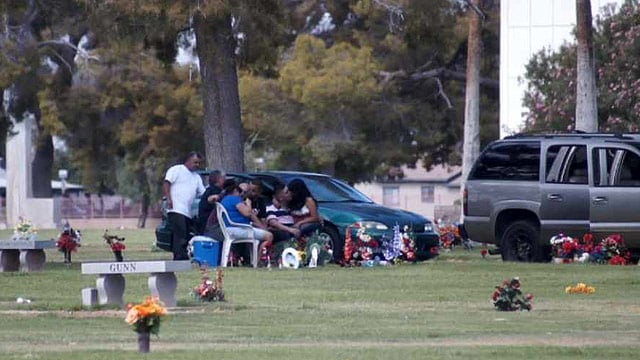 This couple found the atmosphere just right for a little smooch.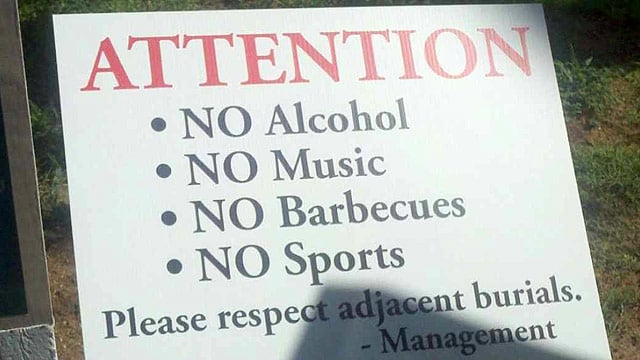 Cemetery management eventually put up signs banning such behavior and it seems to be working.