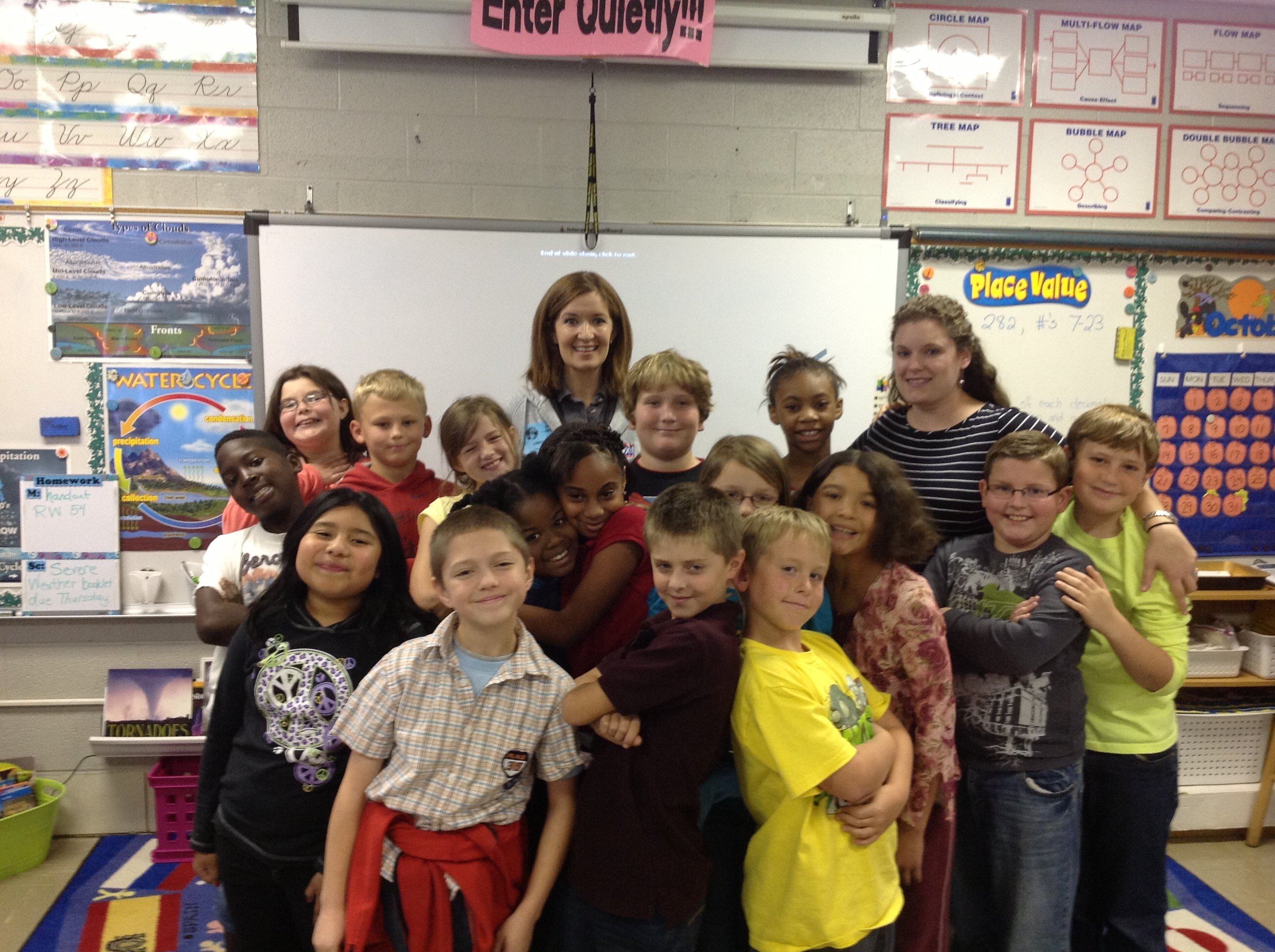 Wellford Academy 4th Grade
I had a great time visiting Wellford Academy today! The kids told me a pretty cute joke..."what do you call a male hurricane.... a himicane!" Love it! I always enjoy visiting Wellford! They are keeping up with EVERY trend in technology and social media... it's really cool!
As I was driving to Spartanburg county today, I was frustrated by the stubbornness of the clouds! They hung on a little longer than anticipated today, but luckily they are starting to break, and should leave us with some sunshine tomorrow! Another front moves in late tomorrow to bring a reinforcing shot of cool air.
If this cool weather is making you want to leaf-peep, then you are in luck! The Blue Ridge Parkway is already showing beautiful fall color, while elevations between 2000-3000 ft will be best around late week and this weekend. Asheville and Hendersonville will be looking orange and red by Oct 20 or so. The Upstate will peak around early November.