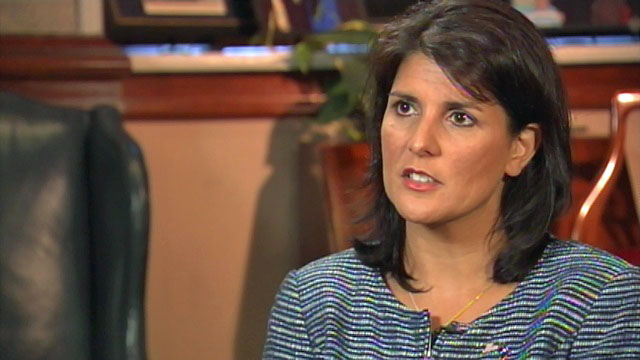 SC Gov. Nikki Haley (File/FOX Carolina)
COLUMBIA, SC (AP) -
Gov. Nikki Haley is creating a commission to work on plans to update South Carolina's ethics laws.
Haley named the panel on Thursday, pointing out there are no elected officials among the group. She says an independent body is the best way to get true ethics reform.
The panel will be co-chaired by two former attorneys general, Republican Henry McMaster and Democrat Travis Medlock.
The governor says South Carolina's laws are too gray and too vague. She says citizens need to have confidence in the system.
In recent months, questions have been raised about ethical issues involving Haley, House Speaker Bobby Harrell and Republican and Democratic lawmakers who attended a national conference in Charleston.
Copyright 2012 The Associated Press. All rights reserved.