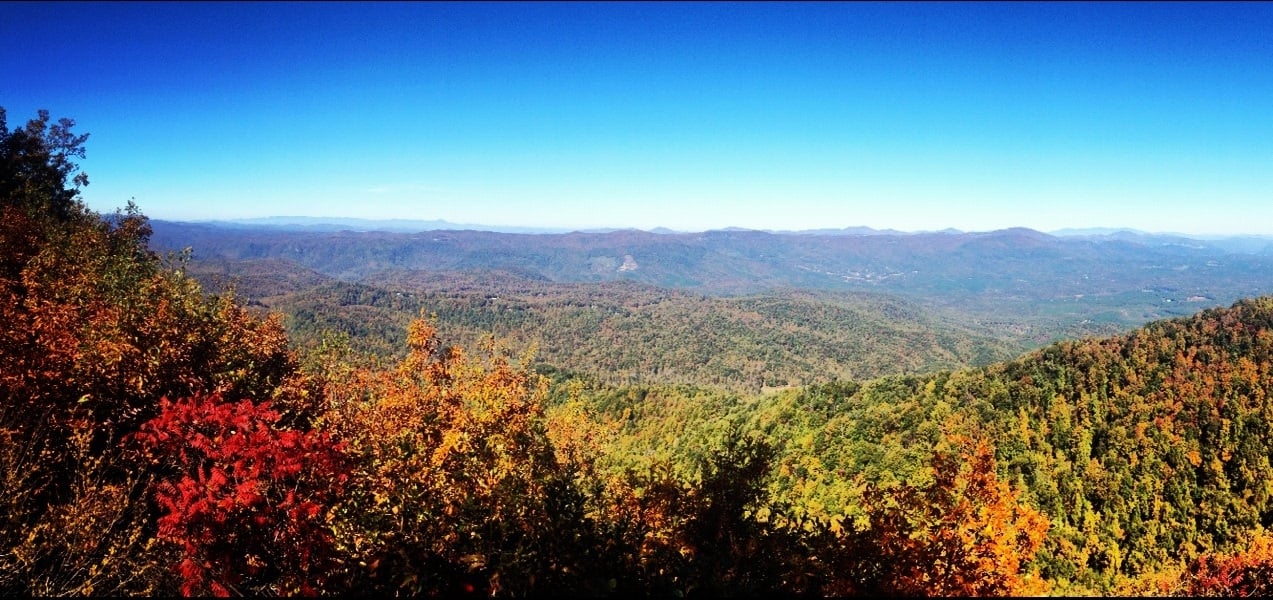 From Cody Alcorn, Columbus, NC
As the reds, oranges, and purples come out... we don't necessarily think of hurricanes and tropical storms! But, we have a new system to talk about in the Caribbean! Tropical Depression #18, which would be Sandy if it turns into a storm, is churning south of Jamaica. It will likely hit Jamaican, then Cuba, then the Bahamas as a tropical storm. From there, it's a little tough to tell where she will go. I think the worst case scenario for the U.S. would be a glancing blow as it moves along the eastern seaboard. Most models, however, take it toward Bermuda and away from the U.S. Something to watch over the next few days.
Otherwise, around here things are quiet, and it should remain that way for a while! Highs will be warmer in the upper 70s for many spots all week! Our next good cool-down comes this weekend, with a minimal rain threat. Fall color is robust in the mountains, while it's patchy in the Upstate and northeast GA. Expect color to peak in the lower elevations next week and through early Nov.
Hope you had a great weekend! I went to Knoxville, and got to enjoy some amazing sights along the I26 and I40 route! If you snap a great pic of fall color, we want to see it! Email weather@foxcarolina.com!