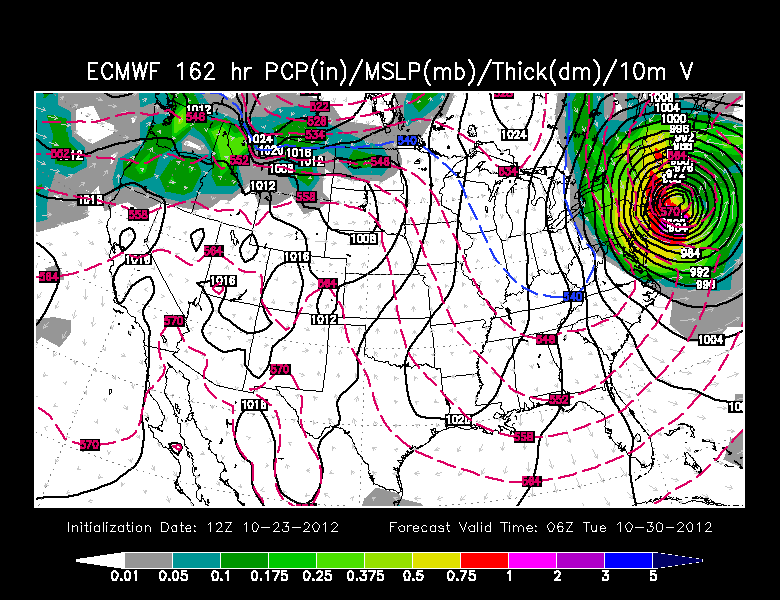 Euro model for early next week
PROBABLY not... but the European model is hinting at that possibility. Most of our models take Sandy north, through Cuba and portions of the Bahamas, then out into the Atlantic. A cold front should help to steer her away from the U.S. But, if that cold front doesn't move as anticipated, Sandy could continue north along the eastern seaboard, kicking up high surf and rip currently along the SC, NC and GA coasts, then ultimately becoming a monster storm as it most into New England. The "Perfect Storm" of 1991 happened in late October. That's when Sandy is expected to be drifting into the higher latitudes of the northeast. It's something to watch for sure.
Here's some more in depth info on the Perfect Storm from NOAA: http://www.ncdc.noaa.gov/oa/satellite/satelliteseye/cyclones/pfctstorm91/pfctstorm.html
As for us, we shouldn't feel any impact from the storm, but we will get some impacts from the cold front/trough that would likely steer her movement. We'll notice a significant drop in temps from Friday to Monday!