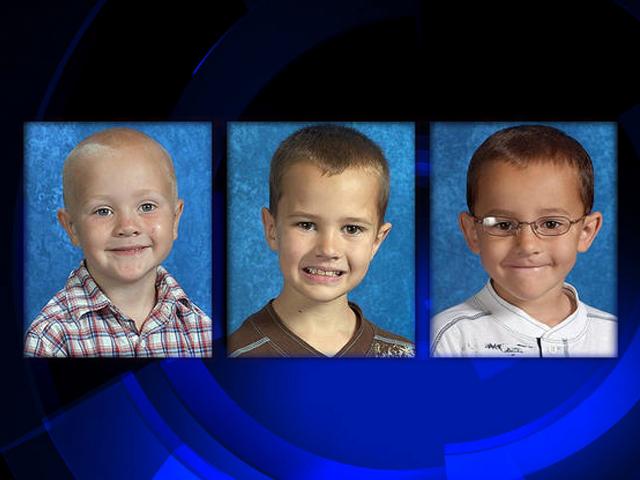 The Skelton brothers.
Officials are working to draw attention to the case of three Michigan boys missing since Thanksgiving 2010.
The National Center for Missing and Exploited Children created age-progressed photos of Andrew, Alexander and Tanner Skelton. The boys were last seen at their father's home in Morenci near the Michigan-Ohio border. They were to be returned to their mother and the disappearance sparked a large search.
The Skelton brothers were 9, 7, and 5 years old, respectively, when they last were seen. Authorities have said they believe the boys are dead.
John Skelton pleaded no contest last year to charges of unlawful imprisonment in the case. He's said he didn't harm the children.
Their mother, Tanya Zuvers, says she's not giving up hope. This week marks the second anniversary of their disappearance.
Copyright 2012 Associated Press. All rights reserved.