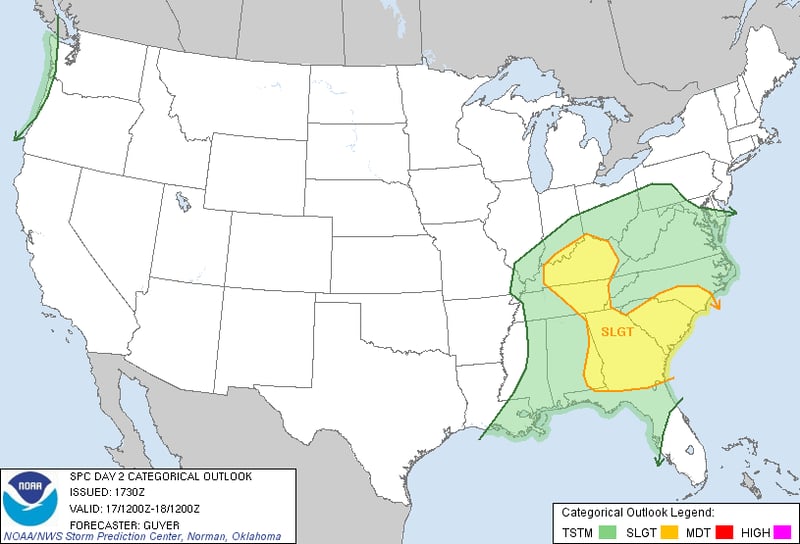 More rain will move through this evening and stick with us overnight. We didn't have to deal with any storms today partly because temperatures didn't warm up much and certainly didn't approach what was forecast at around 60° for a max. Thermometers remained in the low-middle 50s all day. Temperatures will be key in setting up the threat for some strong storms on Monday as slightly warmer, more buoyant air moves into our region. That buoyant air will rise more freely to produce the necessary lift for updrafts within some storms around here.

A stronger system developing to our southwest tonight will be responsible for thunderstorm development. This is the same system we have tracked for about a week or so. Expect a few strong to severe storms across our area tomorrow afternoon. These will be most likely along a line from Anderson and Greenville south into Greenwood, Abbeville, Laurens and Union and smaller towns in between. The Storm Prediction Center in Normal, OK has us within the "slight" risk for severe storms.
When all is said and done, most towns will have soaked up a good amount of rain from these two systems on Sunday and Monday.

_________________________________________________________________________