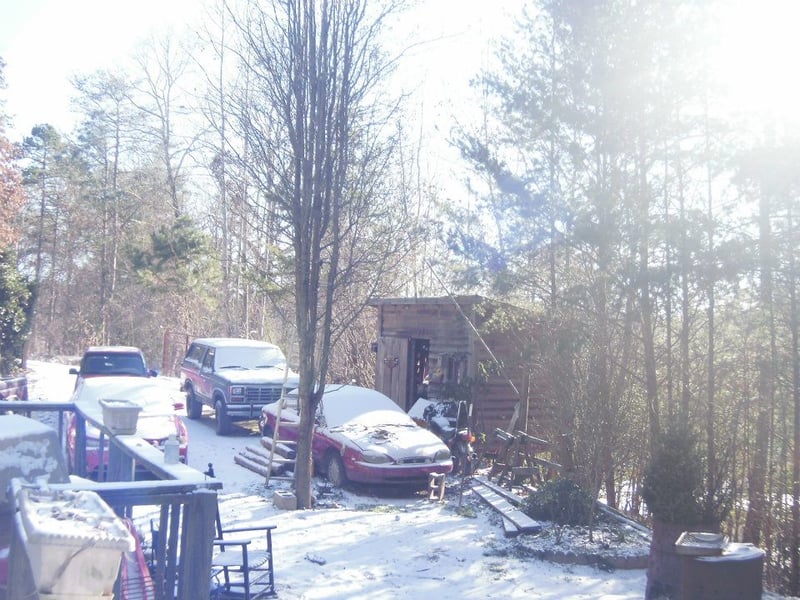 From Tammy Lynn last year. Will we see more of this for 2013?!
So many of us are dreaming of it… a WHITE CHRISTMAS! We got very lucky with a true White Christmas back in 2010, but it's truly a rare event for the Upstate and fairly atypical for the mountains as well. A "White Christmas" is defined by 1 inch of snow on the ground on Dec. 25. This has happened 3 times in the past 134 years at GSP Airport. The years 1947, 1963 and 2010 were white Christmases for Upstate residents, but snow did fall a total of 9 times on Christmas since 1878. In most of those 9 cases, it was just a trace of snow, but enough to excite the kids and keep many of us off the roads!
In the mountains, a white Christmas has happened 4 times since 1878. The years were 1947, 1969, 1981 and 2010. It did snow for 36 years out of the past 134, but many of those were small snow events that didn't leave an inch on the ground.
On any given year, we have a wide range of chances for snow in our area. It's almost a guarantee in the mountains, while Upstate spots don't stand as good of a chance. For example, Caesar's Head has a 91% chance of seeing snow each year, while Greenville is at 60% and Greenwood has a 40% shot of snow falling during a year.
As for this year's outlook…it doesn't look promising for snow on our extended forecast models. At this point, the El Nino that was predicted for the winter isn't materializing. The El Nino Southern Oscillation is in a neutral phase, while other indicators for southern snow aren't pointing strongly one way or another. Therefore, 2013's winter looks to be a typical or average winter around here. Late winter could get interesting if the El Nino pattern does set up, which usually brings cooler/wetter weather for us. The Fox Carolina Weather Team will keep you posted on this through the winter on the weather blog, facebook and twitter!