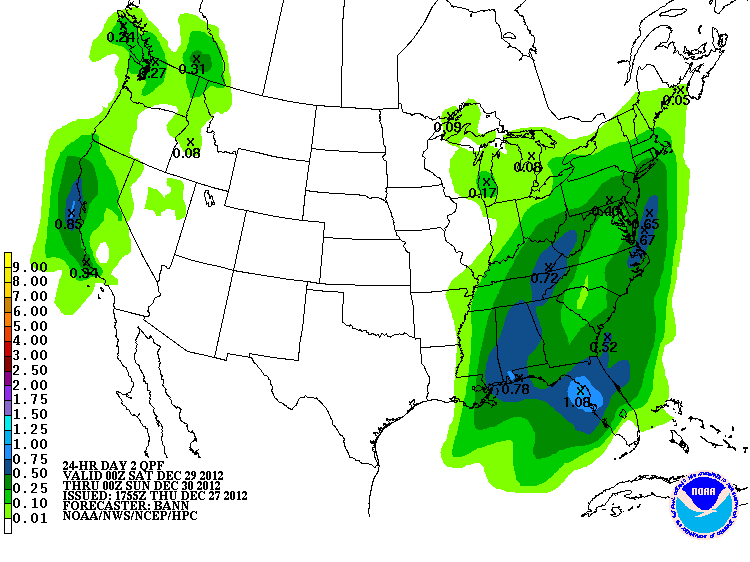 Projected rain totals from HPC for Saturday
Clear and chilly will be the theme tonight, as we'll have good radiational cooling conditions! Skies will be mostly clear and winds should be MOSTLY light to calm. This helps the little bit of heat that built up today to escape into the atmosphere tonight. I'm thinking low 20s for the mountains and around 30 for the Upstate. On Friday we should start with clear conditions, then clouds will increase through the day as a low approaches from the west. Showers will start Friday night and last through midday on Saturday.
Attached is a picture from Hydrometeorological Prediction Center, showing that our rain totals won't be all that high for this event, especially compared to our Monday-Tuesday rainfall! Around a tenth of an inch to a quarter inch will be possible in your rain gauges by midday Saturday. Colder air will filter in behind the rain, which will create a breezy Saturday night and Sunday. Snow will develop in the mountains late Saturday as the cold air arrives and mingles with the leftover moisture over the ridges. Upstate should be dry on Saturday night.
Our active pattern continues with more rain expected for New Year's Day!