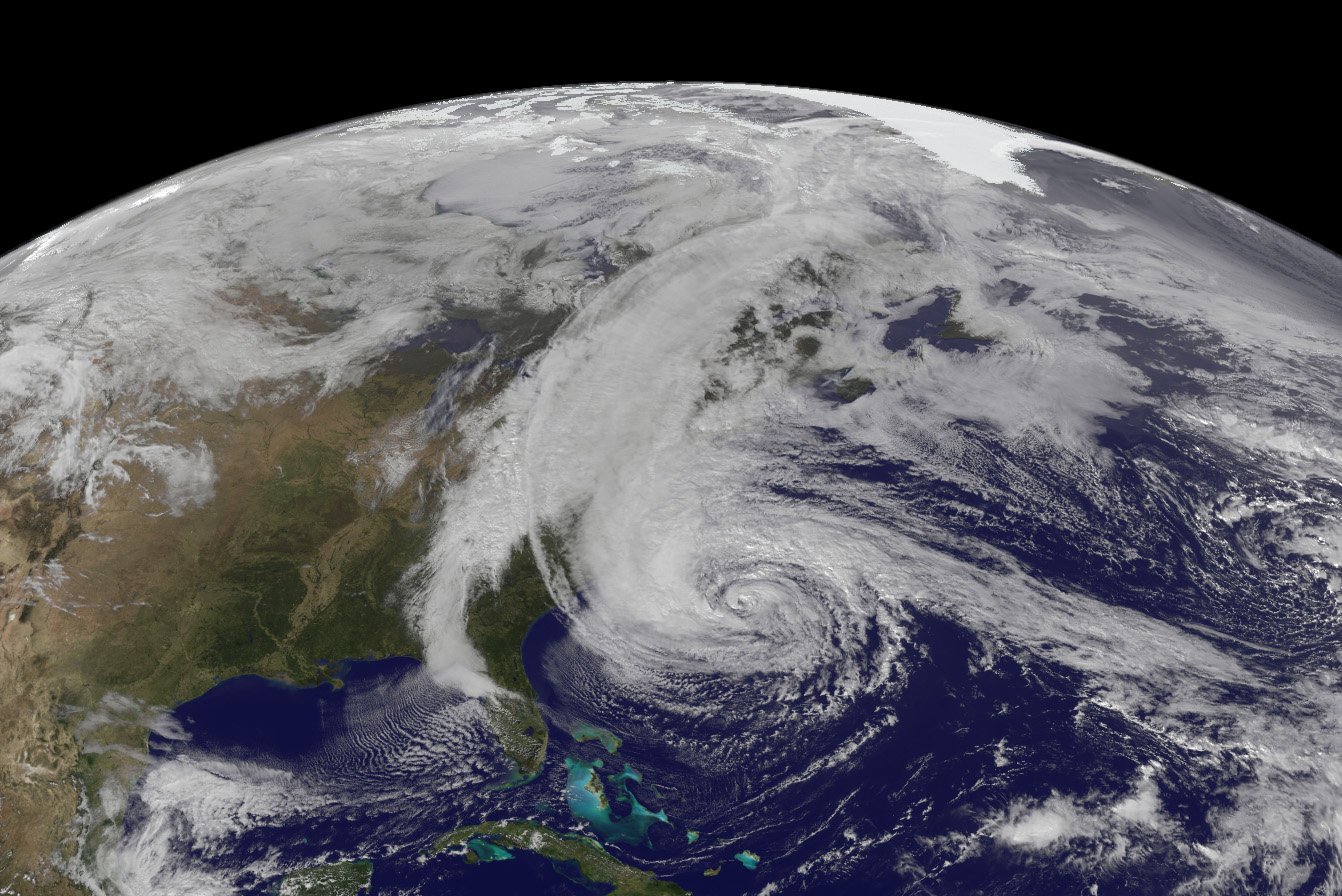 from earthobservatory.nasa.gov
It was a fairly quiet weather year for us in the Carolinas. We definitely got our share of extreme heat over the summer, a few rounds of rough storms, but literally NO winter storms and not a ton of rain. Other parts of the country saw more drastic extremes, and below is a link to some info just released from National Weather Service:
http://www.ncdc.noaa.gov/billions/events.
http://www.ncdc.noaa.gov/news/preliminary-info-2012-us-billion-dollar-extreme-weatherclimate-events
Here are the big 11 events of 2012... check out the above links for more info!
Southeast/Ohio Valley Tornadoes — March 2–3 2012
Texas Tornadoes — April 2–3 2012
Great Plains Tornadoes — April 13–14 2012
Midwest/Ohio Valley Severe Weather — April 28–May 1 2012
Southern Plains/Midwest/Northeast Severe Weather — May 25–30 2012
Rockies/Southwest Severe Weather — June 6–12 2012
Plains/East/Northeast Severe Weather ("Derecho") — June 29–July 2 2012
Hurricane Isaac — August 26–31 2012
Western Wildfires — Summer–Fall, 2012
Hurricane Sandy — October 29–31 2012
U.S. Drought/Heatwave — throughout 2012
We had some funnel cloud spottings from the first event listed, and definitely had a part in the drought and extreme heat. But we faired pretty well considering the costly events listed!