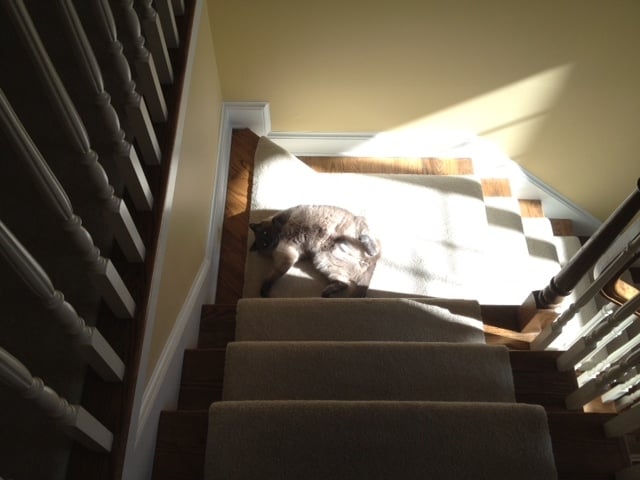 Our cat BK soaking up the sun!
I hope you could soak up the winter sun today just like our cat loves to! He is an indoor kitty, so he gets it any way he can!
Tomorrow will be bright and sunny once again, after a cold night ahead. Temps tonight will drop to 24-32 area-wide, then we should rebound to temps in the 50s for most spots Tuesday afternoon.
Wednesday brings changes. Moisture will begin to flow in with a SW and southerly wind, bringing clouds and scattered showers. Temps will also warm up, and we reach near 60 Wednesday and Thursday. Rain isn't looking too heavy, just off and on light to moderate showers. Severe weather threat looks low, since the main area of forcing with this system will be well to our northwest and west.
We'll stay in the moist, warmer flow through the weekend, which will keep temps WELL above normal (near 70 for parts of the Upstate) and clouds will stick around. Another system approaches late Sunday into Monday, and that will likely bring us another round of rain and possibly thunderstorms.