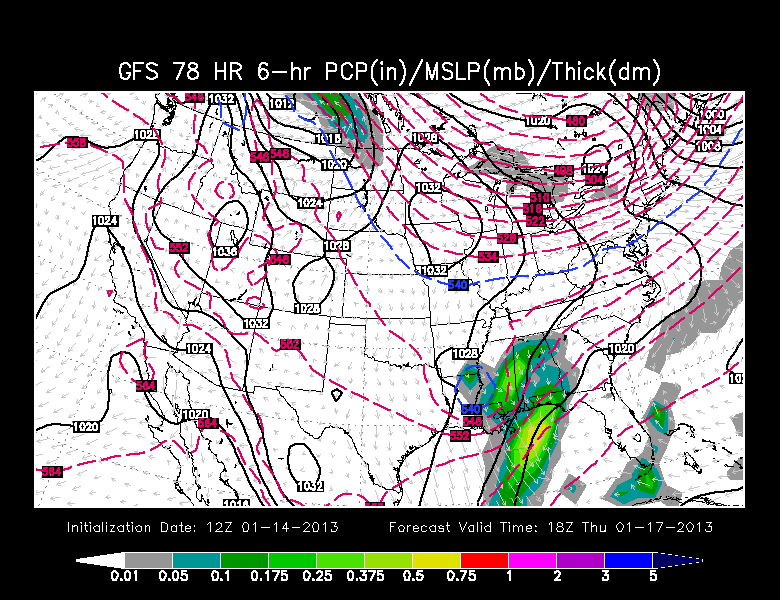 Upper low moving in from southern LA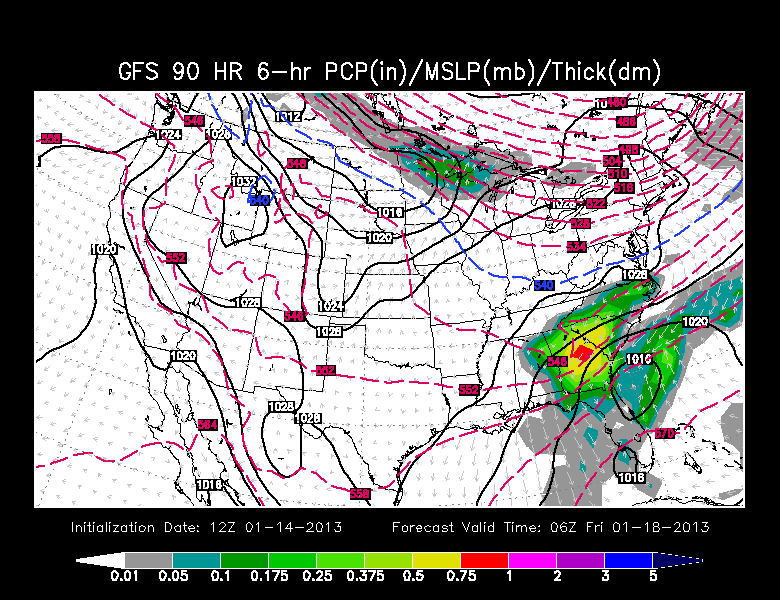 Upper low tries to hold together as it nears us.
Let's start with the short term... we have a stalled cold front, which lies right across our area right now! Cooler air will filter into the mountains, but the Upstate is on the warmer side and should stay pretty mild until Wednesday. With this stalled front over us, we'll have a focusing mechanism for prolonged rain. Disturbances will develop along the front and head across the Carolinas and Georgia, bringing the heaviest rain to the mountains. 3-5 inches of rain will be possible in western NC, while we will get 1-2 inches likely in the Upstate and northeast GA through Wednesday.
High pressure will briefly build in to dry us out late Wednesday into early Thursday, then a second system gets going... It's an upper low that is progged to develop over TX and head east. An upper low is essentially cold air aloft. Upper lows are notoriously hard to forecast, and can cause snow even with surface temps well above freezing. The 2 big questions are... how long will it sustains its strength and where will it track? I have attached images from the latest GFS forecast model. It shows the storm as a defined upper low over Louisiana on Thursday, then it weakens a bit as it heads to our area that night. The good news is that it will either be a cold rain or snow with this system... we don't expect ice or much sleet. Here's the "need to know" at the point:
When: Late Thursday (evening into the overnight). We'll clear through the day on Friday.
Where: Mountains will get a mix of rain and some snow in the higher elevations most likely. Upstate will get a cold rain at first, then we could see a brief transition to snow late Thursday night before the system exits.
How much? Accumulations would be unlikely in the Upstate. A few inches could fall for the mountains, especially near the TN border.
So, we aren't looking at a big winter storm here, but it could be our first brush with wintry precip in the lower elevations this season! We'll continue to monitor the system, and let you know how the forecast adjusts.