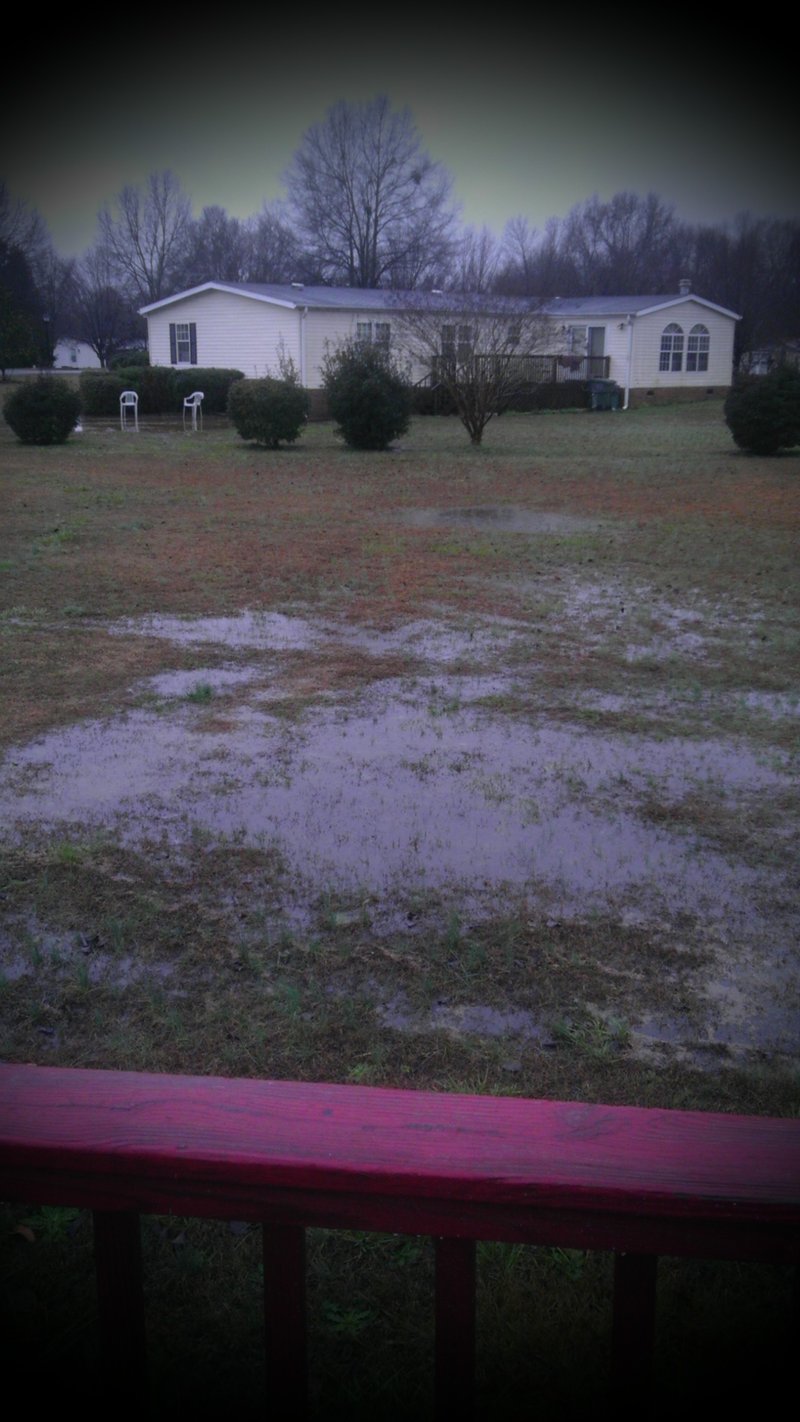 Piedmont Flooding from Osman Perkins
We currently have several flood warnings, advisories and flash flood warnings area-wide and you can get a complete and up-to-date list on foxcarolina.com. The Reedy River is very high right now, and most of the rivers in western NC are close to or already flooding. Road flooding is an issue for ALL areas, so the commute home from work will be a hazardous one. Take your time, don't drive into water if you don't know how deep it is, and be patient!
The heavy rain will wrap up this evening, and snow will move in as the upper low approaches from the west. It's looking like 3-5 inches of snow will easily accumulate in the valleys and elevations below 3,500 ft. in the mountains (Asheville, Hendersonville, even some northern Upstate locations in the mountainous areas). Above 3,500 ft and close to the TN border it may be more like a foot of snow! Roads will be TERRIBLE in the mountains passed about 8pm tonight. If snow comes down as heavily as forecasted... it could cause snow covered roads and very low visibility.
For the Upstate, rain will turn to sleet and snow through the evening. Wherever the heaviest snow sets up in the Upstate (which should be in northern sections, and potentially around Cherokee county) we'll get a slush (ground temps are pretty warm). Otherwise, snow will fall and turn to more wet stuff around the Upstate. All that moisture on the ground will make us vulnerable to black ice in the morning, especially on bridges and overpasses. Slippery spots should be isolated along 85 and south, but northern Upstate could have widespread road issues until about 9am Friday. Then temps will rise above freezing and problems should be alleviated.
So, precipitation will be out by around midnight tonight, slick roads tomorrow morning, then sunshine through the weekend! Hallelujah!