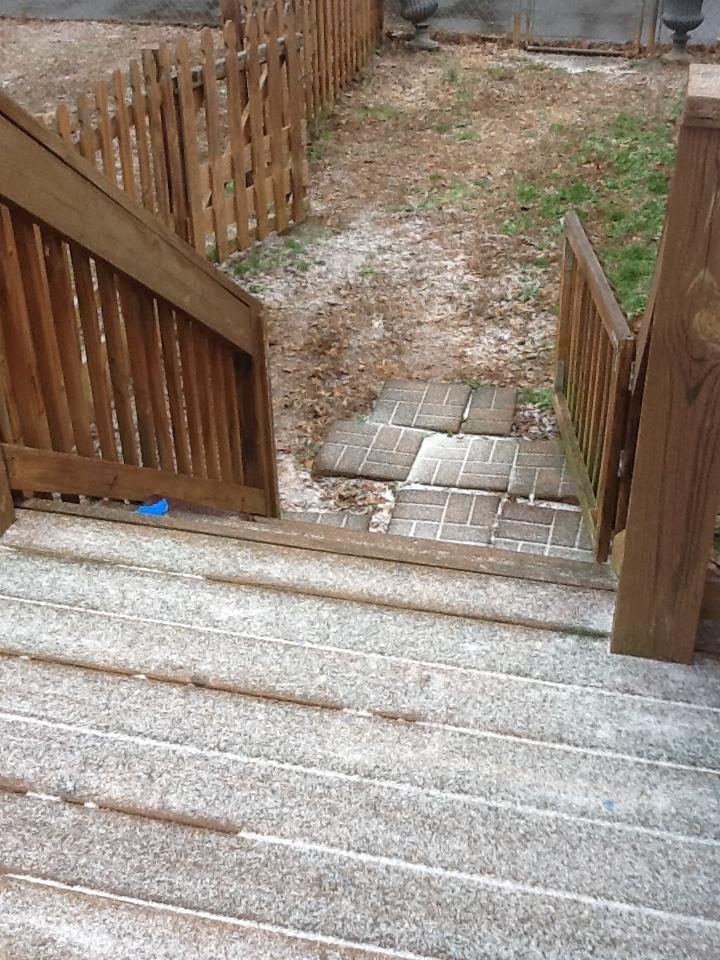 From Tamara
The sleet and freezing rain have ended, but our roads are left icy in spots! Watch fog black ice and freezing fog tonight (freezing fog is just fog that forms when temps are below freezing, it can aggravate those slick bridges as well). Temps will be in the upper 20s by Saturday AM.
Here's some info from National Weather Service. Be careful out there!!!
...ICY ROADS ACROSS THE AREA INTO SATURDAY MORNING...

.PRECIPITATION HAS ENDED ACROSS THE REGION. HOWEVER...SLEET AND
ICE ON AREA ROADS WILL LINGER THROUGH THE NIGHT...RESULTING IN
AREAS OF BLACK ICE. ALSO...AREAS OF FREEZING FOG MAY DEVELOP EARLY
SATURDAY MORNING ACROSS THE PIEDMONT AND THE MOUNTAIN VALLEYS
* LOCATIONS...ACROSS THE WESTERN CAROLINAS AND NORTHEAST GEORGIA.

* HAZARDS...WIDESPREAD BLACK ICE.

* TIMING...BLACK ICE IS EXPECTED THROUGH LATE SATURDAY MORNING.
ALSO...AREAS OF FREEZING FOG LATE TONIGHT THROUGH SATURDAY
MORNING.

* WINDS...NORTHWEST 5 TO 10 MPH WITH GUSTS UP TO 20 MPH. GUSTS UP
TO 45 MPH IN THE HIGHER ELEVATIONS OF THE NORTH CAROLINA
MOUNTAINS.

* IMPACTS...BLACK ICE ON AREA ROADWAYS AND SIDEWALKS WILL MAKE
TRAVEL DANGEROUS...ESPECIALLY ON BRIDGES AND OVERPASSES.

* TEMPERATURES...IN THE MID 20S TO LOWER 30S.

* VISIBILITY...ONE QUARTER MILE OR LESS AT TIMES IN DENSE FOG LATE
TONIGHT AND EARLY SATURDAY MORNING.

PRECAUTIONARY/PREPAREDNESS ACTIONS...

A WINTER WEATHER ADVISORY FOR BLACK ICE MEANS THAT REFREEZING OF
ROADS WILL OCCUR...RESULTING IN THE DEVELOPMENT OF WIDESPREAD
BLACK ICE. BE PREPARED FOR VERY SLIPPERY ROADWAYS. SOME ROADS
THAT APPEAR CLEAR MAY BE COVERED BY A THIN LAYER OF ICE.

STAY TUNED TO NOAA WEATHER RADIO OR YOUR FAVORITE SOURCE OF
WEATHER INFORMATION FOR THE LATEST UPDATES. ADDITIONAL DETAILS
CAN BE FOUND AT WWW.WEATHER.GOV/GSP.