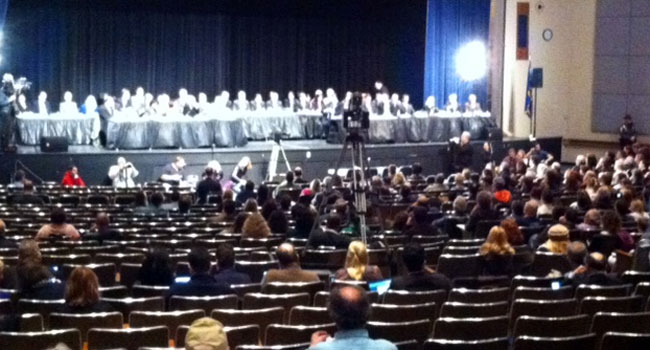 © Gun Violence Prevention and Child Safety Task Force held its final public hearing at Newtown High School.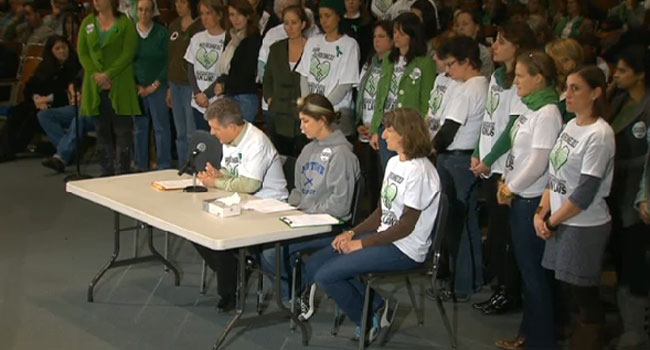 © One of the groups speaking was March for Change, which is a "coalition of activists supporting the enactment of safer gun legislation," according to its website.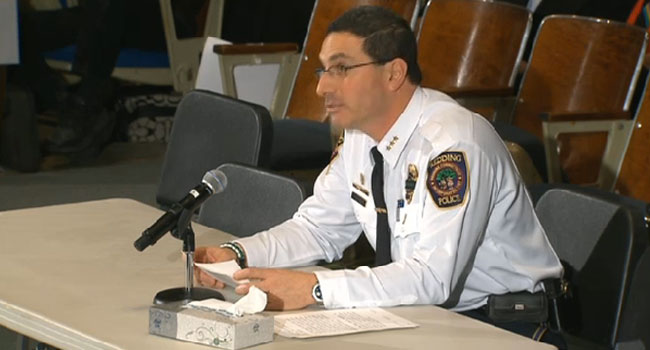 © Redding Police Chief Douglas Fuchs speaks to the legislative task force Wednesday night.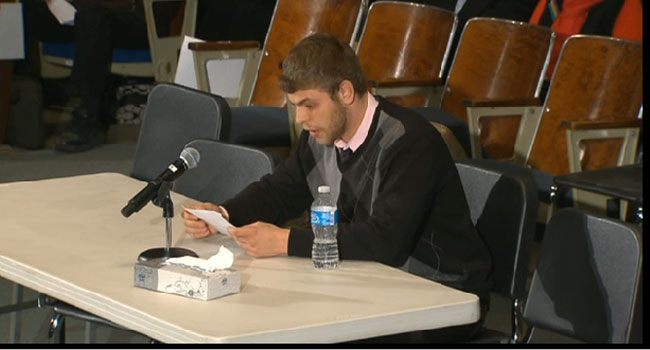 © A volunteer ambulance worker and veteran speaks about gun control.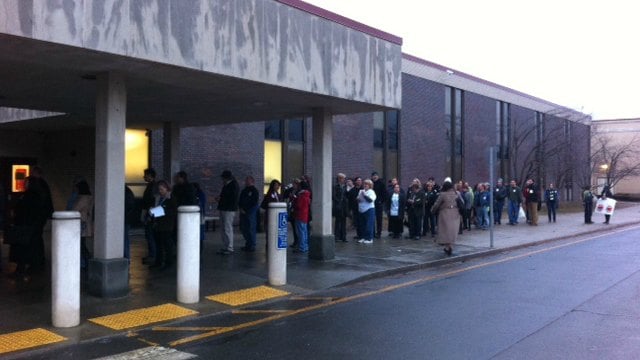 Line formed early outside Newtown High School