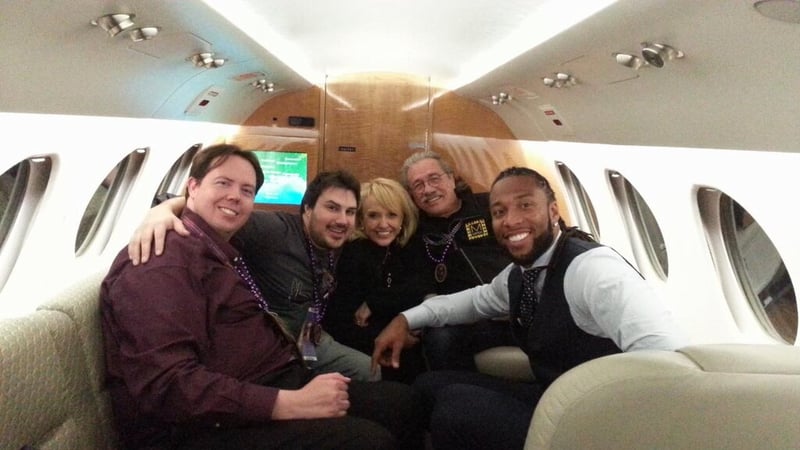 © @LarryFitzgerald
PHOENIX (AP) -
Arizona Gov. Jan Brewer flew to New Orleans over the weekend on a Scottsdale' entrepreneur's private jet to see the Super Bowl.
She was accompanied by one of her sons and Arizona Cardinals' wide receiver Larry Fitzgerald.
Brewer's spokesman says she traveled at the invitation of philanthropist and businessman Jason Hope. Spokesman Matthew Benson says she paid for her own ticket to the game and will report the value of the flight on her next disclosure form if its value exceeded $500.
Brewer's son Michael traveled with her and they were also joined on the plane by actor Edward James Olmos.
Fitzgerald posted a picture of the five on the jet on his Twitter page.
Copyright 2013 Associated Press. All rights reserved.